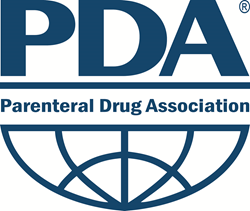 BETHESDA, Md. (PRWEB) April 17, 2020
The Parenteral Drug Association (PDA) today announced the availability of ANSI/PDA Standard 001-2020, Enhanced Purchasing Controls to Support the Bio-Pharmaceutical, Pharmaceutical, Medical Devices, and Combination Products Industries, which was approved by the ANSI Board of Standards Review on March 13, 2020.
ANSI/PDA Standard 001-2020 is aimed at all personnel involved in the procurement, purchasing, or sourcing decisions within health care product manufacturing organizations. It makes clear that those who make the final decisions are responsible for the quality of the product, not just those in the manufacturing and quality units.
ANSI/PDA Standard 001-2020 is available at the PDA Bookstore and costs $325.00 ($180.00 for PDA members and government employees).
PDA is advancing five other standards

BSR/PDA Standard 02-201x, Cryopreservation of Cells for Use in Cell Therapies and Regenerative Medicine Manufacturing
BSR/PDA Standard 03-201x, Standard Practice for Quality Risk Management of Aseptic Processes
BSR/PDA Standard 04-201x, Phage Retention Nomenclature Rating for Small and Large Virus Retentive Filters
BSR/PDA Standard 05-201x, Consensus Method Rating for 0.1 Mycoplasma Reduction Filters
BSR/PDA Standard 06-201x, Quality Culture Assessment Tool
More information about PDA's role in standards development: https://www.pda.org/scientific-and-regulatory-affairs/pda-ansi.
Find answers to standard development questions: https://www.pda.org/scientific-and-regulatory-affairs/pda-standards-frequently-asked-questions or reach out to standards@pda.org.
About PDA – Connecting People, Science and Regulation®
The Parenteral Drug Association (PDA) is the leading global provider of science, technology and regulatory information and education for the pharmaceutical and biopharmaceutical community. Founded in 1946 as a nonprofit organization, PDA is committed to developing scientifically sound, practical technical information and resources to advance science and regulation through the expertise of over 10,500 members worldwide. Go to http://www.pda.org/footer/about-pda to learn more.
###