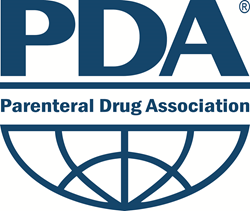 BETHESDA, Md. (PRWEB) January 26, 2022
The Parenteral Drug Association (PDA) today announced the availability of ANSI/PDA Standard 02-2021 Cryopreservation of Cells for Use in Cell Therapies, Gene Therapies, and Regenerative Medicine Manufacturing: An Introduction and Best Practices Approach on How to Prepare, Cryopreserve, and Recover Cells, Cell Lines, and Cell-Based Tissue Products.
ANSI/PDA Standard 02-2021 can be purchased at the PDA Bookstore.
This new standard provides guidance on how to establish suitable procedures for the cryopreservation and recovery of biological cells for use in cell and gene therapy products and regenerative medicine manufacturing either as an intermediate step or when cryopreservation is the final step. The guide emphasizes the effect cryopreservation and recovery may have on cell viability and cell function and can provide general guidance during the assessment of regulatory requirements. The best practices and guidance details outlined in the document provide general procedural support for cryopreservation of cell-based products during both early and late phases of product development.
Among the volunteer industry experts who helped draft the standard were representatives of the U.S. FDA/CBER, U.S. HHS, and U.S. NIST.
More information about PDA's role in standards development and current standards under development can be found here: https://www.pda.org/scientific-and-regulatory-affairs/pda-ansi.
About PDA – Connecting People, Science and Regulation®
The Parenteral Drug Association (PDA) is the leading global provider of science, technology and regulatory information and education for the pharmaceutical and biopharmaceutical community. Founded in 1946 as a nonprofit organization, PDA is committed to developing scientifically sound, practical technical information and resources to advance science and regulation through the expertise of over 10,500 members worldwide. PDA is an ANSI accredited Standards Developing Organization. Go to http://www.pda.org/footer/about-pda to learn more.
###