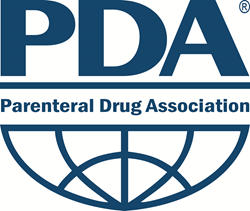 BETHESDA, Md. (PRWEB) February 26, 2021
The Parenteral Drug Association (PDA) announced the availability of ANSI/PDA Standard 04-2021 Phage Retention Nomenclature Rating for Small and Large Virus-Retentive Filters. This standard addresses virus-removal filters that retain viruses by a size-exclusion mechanism. The objective is to assist users/manufacturers in selecting the most appropriate filter for their specific application needs.
ANSI/PDA Standard 04-2021 is intended to:

Provide detailed methods and acceptance criteria for testing bacteriophage (also referred to as phage) retention by large- and small-virus retentive filters,
Provide methods for preparing and enumerating suitable sized bacteriophage (PP7 and PR772 as models for small and large viruses, respectively) as test items, and
Guide selection of appropriately rated filters as defined by suppliers in a standardized manner using a risk-based approach.
ANSI/PDA Standard 04-2021 can be purchased at the PDA Bookstore.
About PDA – Connecting People, Science and Regulation®
The Parenteral Drug Association (PDA) is the leading global provider of science, technology and regulatory information and education for the pharmaceutical and biopharmaceutical community. Founded in 1946 as a nonprofit organization, PDA is committed to developing scientifically sound, practical technical information and resources to advance science and regulation through the expertise of over 10,500 members worldwide. PDA is an ANSI accredited Standards Developing Organization. Go to http://www.pda.org/footer/about-pda to learn more.
###