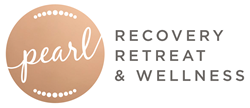 "When faced with this kind of battle, it's so important for patients to heal under the best possible circumstances, which is what we hope to provide at Pearl Recovery Retreat," said Ms. Koretz
Beverly Hills, CA (PRWEB) May 04, 2016
The preeminent surgical aftercare facility Pearl Recovery Retreat was pleased to provide the comprehensive care that ex-supermodel Janice Dickinson needed following breast cancer surgery. In March 2016, the 61-year-old model and reality TV star was diagnosed with early stage ductal carcinoma in situ, a type of breast cancer that occurs in the milk ducts, according to an interview with the Daily Mail Online.
Following numerous blood tests, mammograms, and even an electrocardiogram, Ms. Dickinson underwent surgery to remove a one-inch section of tissue surrounding the lump in her right breast. The ex-model and her fiance are currently waiting for the results of the biopsy, which should be available in the next few days.
"Undergoing any type of surgery can be stressful, but undergoing surgery in order to fight breast cancer can make the experience that much more emotionally overwhelming. When faced with this kind of battle, it's so important for patients to heal under the best possible circumstances, which is what we hope to provide at Pearl Recovery Retreat," said Ms. Isabella Koretz, founder and recovery specialist at the Beverly Hills aftercare center.
For a list of after surgery services available at Pearl, please visit: http://PearlRecoveryRetreat.com/Cosmetic-Surgery-Aftercare-Services/
Located within a dedicated wing of the SLS Hotel in Beverly Hills, Pearl provides 5-star hotel amenities such as private luxury suites, gourmet in-room dining, and memory foam beds, in addition to expert, 24/7 private nursing care. Guests receive around-the-clock care and service to ensure optimal healing.
For more information about the Pearl Recovery Retreat amenities, visit: http://PearlRecoveryRetreat.com/Hotel-Recovery-Amenities/
"Whether undergoing cosmetic treatments or intensive surgery, the recovery process can have a huge impact on the overall success of the procedure," added Ms. Koretz. "We make sure that our guests do not have to lift a finger. Everything from their medical needs to their personal comfort is taken care of in order to allow the body as well as the mind to heal."
Prior to breast surgery, Ms. Dickinson also underwent Botox injections, laser resurfacing, and a laser face and neck lift in order to look and feel her best during her recovery.
"A person's emotional and mental well being is just as important for healing after surgery as their physical relaxation," said Ms. Koretz. "Undergoing a few cosmetic treatments prior to a lumpectomy is one way for Ms. Dickinson to feel positive and like herself, which is all the more helpful for her recovery."
Pearl Recovery Retreat is a post-surgery care center located in a private wing of the SLS Hotel in Beverly Hills. The facility caters to those who are recovering from a wide array of surgeries, including bariatric surgery, orthopedic surgery and plastic surgery. Pearl Recovery Center also offers an impressive list of amenities to promote peaceful healing when a patient leaves surgery, including IV therapy, juice cleaning, hyperbaric oxygen therapy and private duty nursing. Learn more about the upscale Beverly Hills recovery center by visiting http://PearlRecoveryRetreat.com/About-Recovery-Center/ or calling (310) 246-5505.
SLS Hotel at Beverly Hills
Pearl Recovery Retreat
465 South La Cienega Blvd Suite 375
Los Angeles, CA 90048
pearlinquiry(at)gmail(dot)com
http://PearlRecoveryRetreat.com