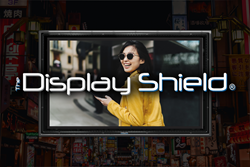 PEC is thrilled The Display Shield is serving businesses and making a true difference in Japan
ORLANDO, Fla. (PRWEB) September 24, 2020
The Display Shield outdoor digital signage enclosure by Protective Enclosures Company (PEC) is gaining popularity in Japan. PEC is the leading American manufacturer of robust outdoor TV cabinets and indoor and outdoor digital signage enclosures. The Display Shield was recently installed by PEC's Japanese distributor, Audio Visual Communications LTD. (AVC), in a large parking garage in Japan among other installations in the region. PEC Co-Founder and COO, Jarad King, stated, "PEC is thrilled The Display Shield is serving businesses and making a true difference in Japan." This is an American Dream success story as PEC grows into increased international markets.
From outdoor digital menu boards and advertising digital signage defense to protecting TVs at theme parks, schools, and more, for over a decade, The Display Shield has been the top trusted choice for protecting TVs and displays across the globe. From restaurants, banks, hotels, and theme parks to sports arenas and manufacturing facilities, PEC enclosures can be found at locations such as TGI Fridays, Subway, Six Flags, Marriott, UCF, Nestle Purina, Tyson, Southwest Airlines, and many more.
Over the years, PEC has stayed on top of technological developments to offer top-of-the-line, cutting edge, modern enclosures. PEC recently launched upgraded polymer enclosures, The TV Shield® and The Display Shield®, with larger sizes up to 65″ and new features. Not only do the upgraded enclosures feature larger sizes, they also offer more size ranges spanning from 19-29″, 30-32″, 36-43″, 44-50″, and 52-55″, to 60-65″. These upgraded designs provide new features such as thinner enclosure depths, an upgraded prop arm system (The TV Shield), and cleaner back profiles.
The TV Shield and The Display Shield are patented, universal, weatherproof, and secure TV enclosures designed for use with just about any standard LCD or LED flat screen television or digital display. Expensive outdoor TVs or digital signs don't typically provide impact, theft, and vandalism protection or the space to protect additional media devices such as Roku or Apple TV. These popular weatherproof TV enclosures and outdoor digital signage cabinets are manufactured in the USA using HMWPE (High Molecular-Weight Polyethylene) for the housing which is a high-quality 20-year durability outdoor rated polymer and they feature a guaranteed not to crack, thick, shatterproof front shield built with ultra-clear grade or anti-glare polycarbonate.
About Protective Enclosures Company:
As of 2020, PEC's enclosures protect TVs and video displays in over 25,000 locations in more than 42 countries worldwide.
*All PEC, The TV Shield®, The Display Shield®, and The TV Shield PRO® logos and product names are owned by PEC. Other company and product names may be trademarks of their respective owners, and PEC does not claim official endorsement of any named businesses.