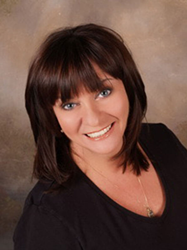 ANNANDALE, N.J. (PRWEB) September 03, 2019
Pediatric Dental Associates of Clinton in Annandale, NJ is proud to announce the launch of its new website: https://www.clintonkidsdentist.com.
According to Dr. Mary Jo McGuire, "After being in my own practice for almost 14 years, I am excited to introduce our updated website! I want our site to communicate the fun and positive atmosphere at our office."
The new website is filled with useful tips and information. Patients can learn what to expect, read about different dental procedures, see Dr. McGuire's bio, and download their new patient forms.
Meet the Dentist
Dr. McGuire was a pediatric dental hygienist for many years before earning her dental degree at the University of Florida College of Dentistry in 1994. She then completed specialized training in pediatric dentistry at the University of Texas Health Science Center in San Antonio before settling in Somerset County as an associate in a pediatric dental practice. Dr. McGuire began her current practice in 2005. She is a member of numerous dental associations and societies, and she is on staff at Hunterdon Medical Center. Dr. McGuire has been named a Top Pediatric Dentist in New Jersey by New Jersey Monthly magazine for several years in a row.
Dr. McGuire is passionate about patient and family education, and she is excited to use the new website as a resource. "We focus on prevention to help alleviate the need for extensive dental treatment. We are excited to share tips and articles on prevention to inform and educate parents, who can then make better choices for their children."
About the Practice
Pediatric Dental Associates of Clinton provides a complete line of pediatric dental services. To learn more or schedule an appointment, call (908) 735-6300, stop by the office at 1465 Route 31 South, Annandale, NJ 08801, or visit the new website at https://www.clintonkidsdentist.com.