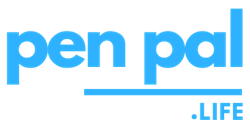 PHOENIX (PRWEB) September 15, 2020
Today, Pen Pal Life launched and encourages people to share their story, not their address. This innovative approach to letter writing and getting to know someone slowly supports the growing trend of people seeking companionship away from dependency on technological devices.
Through the COVID-19 pandemic, people have reported feeling more disconnected than ever before. While technology has enabled connectivity, it's lacks the personalized touch and feel that letter writing can provide.
Founded by Greater Phoenix-based marketing executive Colleen Schwab, Pen Pal Life presents opportunities to create meaningful relationships, see the world through someone else's eyes, and combat the feeling of loneliness and isolation.
"Today is an exciting day. Pen Pal Life is an opportunity to share your story with someone new that is genuinely interested in getting to know you slowly and without technology getting in the way," says Schwab. "Sharing your home address shouldn't be a deterrent to landing a pen pal. From kids, to adults, to elderly—we invite everyone to join us because we could all use a reason to smile at the mailbox."
The company asks interested people to complete a form that outlines areas of interest and pen pal preferences. The Pen Pal Life team reviews every application and then hand matches individuals together. Once you've been matched, you'll be invited to subscribe paying a nominal $5 monthly fee for domestic matches and $7.50 for international matches. This fee enables the business model of keeping your address to yourself while still securing a pen pal.
For more information and to request a pen pal match, visit: http://www.penpal.life
###
ABOUT PEN PAL LIFE:
Pen Pal Life is a letter-writing social connection company that enables subscribers to have a pen pal without sharing their home address. Built on a vision that life can be improved by reducing dependency on technology, Pen Pal Life strives to create connection for those who seek it. Learn more: penpal.life | Instagram | Facebook | LinkedIn