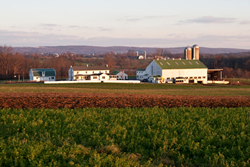 Philadelphia, PA (PRWEB) March 08, 2014
HARP Mortgage Lender (http://www.harpmortgagelender.com) reports an unexpected increase in negative equity for the state of Pennsylvania. After seeing a drop in HARP Refinance Loans in a recent FHFA report, a decline in negative equity was anticipated.
Ending its quarter over quarter streak of a declining trend, PA's negative equity share in 2013 was:
Quarter 1, 2013 = 10.3%
Quarter 2, 2013 = 7.3%
Quarter 3, 2013 = 6.8%
Quarter 4, 2013 = 7.4%
The Federal Housing Finance Agency (FHFA) reported a total of 1,005 HARP Refinance Loans for the month of November 2013 in Pennsylvania. There were only 848 HARP Refinance Loans completed for the month of December. By seeing an increase in negative equity for the state, there is no more opportune time to consider refinancing with HARP. Negative equity is a term meaning that a borrower owes more on his mortgage than his home's value. The terms 'upside down' or 'underwater' have the same meaning as negative equity.
Click here to check your HARP eligibility today!
The HARP Refinance Program is intended for responsible, underwater homeowners who are not yet falling behind in their monthly mortgage payments, but are at risk of delinquency. HARP 2.0 is a government endorsed program established by the Obama Administration in March 2009. After the program was set by the FHFA, there were still several underwater homeowners who were not able to meet a specific criteria. The program's eligibility guideline was then changed, removing its LTV cap off limitation, which now makes borrowers with a loan-to-value greater than 125% eligible for a refinance on their mortgage. This successful program is now considered to be a great option preventing foreclosures by lowering the chances of late mortgage payments.
According to Realtytrac (the leading online market of foreclosure properties), Pennsylvania's number of properties received in January for a foreclosure filing was 4% lower than a month ago and 9% higher than the same time last year. Despite an increase in negative equity, Pennsylvania is not considered to be one of the nation's top states struggling with foreclosures with only a 3.82% rate of delinquency. According to a trend-data analysis released by Transunion, the state is still lower than the nation's average of 4.09%
About The Pennsylvania Home Affordable Refinance Program
The PA Home Affordable Refinance Program was established in March 2009 by the Obama Administration, and was later revised in 2011 due to the need of expanding its guidelines to meet program goals. The intended goal of the HARP program is to help severely underwater homeowners with a LTV greater than 125% by giving them the chance to refinance their current mortgage. Since inception, the HARP Refinance Program has helped a total of 3,057,958 homeowners refinance their mortgages across the nation, 397,791 of these borrowers were with LTV's greater than 125%.
HARP 2.0 Eligibility Guidelines:
1) Fannie Mae or Freddie Mac owns or has guaranteed the first loan.
2) Your current mortgage must have a note date of no later than May 31, 2009.
3) Borrower must be current with mortgage payments.
4) Borrower owes more than their home is worth, or there is minimal equity.
5) All mortgage payments have been prompt in the past 6 months.
6) No sixty (60) day late payments in the last 12 months.
Click here to check your HARP eligibility today!
HARP Mortgage Lender is a nationwide online network of home loan professionals and lending institutions that are authorized to deal in the Obama Administration's revamped versions of the Home Affordable Refinance Program (HARP 2.0 - 3.0). To learn more from a HARP specialist, call toll-free at 866-442-2184.