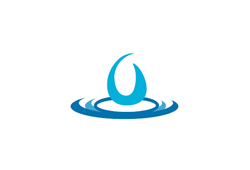 PHILADELPHIA (PRWEB) October 11, 2021
Pentec Health Inc., a nationwide leader in patient-specific sterile compounding, announces its acquisition by Wellspring Capital Management ("Wellspring"), a leading private equity firm headquartered in New York. The acquisition further cements Pentec Health's leadership position in the specialty infusion market and will provide additional resources to accelerate organic and inorganic growth.
Joseph Cosgrove, Pentec's Chairman, President, and Chief Executive Officer, said: "I am delighted to announce our new investment partnership with Wellspring Capital. Wellspring has demonstrated its healthcare investment mastery for many years, and the confidence that Alex, Nash, and the team at Wellspring has placed in Pentec is both an affirmation of our strategy and an acknowledgment that we have one of the most dynamic national home infusion platforms, led by an extraordinarily talented management team."
For nearly 40 years, Pentec Health Inc., has built a tradition of exceptional patient care by committing to quality, safety, and innovation. Their Joint Commission accredited pharmacy comprises two primary divisions, Renal and Targeted Drug Delivery, which provides innovative and proprietary nutritional therapies for patients suffering from chronic renal failure and highly complex therapies for patients with intrathecal pumps.
Introduced in 2008, Proplete® IDPN and IPN, Pentec Health's proprietary and patented renal therapy, explicitly addresses issues of protein malnutrition in patients suffering from End-Stage Renal Disease. This innovative product delivers superior clinical outcomes compared to traditional therapies, which have remained virtually unchanged through the years.
Pentec Health's Targeted Drug Delivery division is the largest and most sophisticated provider of pain and spasticity management home infusion therapy for patients with intrathecal pumps.
Cosgrove further added:
"The completion of Wellspring's investment in Pentec marks a significant milestone in achieving our long-term strategy to complement our existing organic growth business with an aggressive M&A focus, further diversifying the company into adjacent markets. We are most fortunate to have found a partner who not only provides the financial strength and healthcare industry expertise to help take us to the next stage but one who also shares the passion and cultural values that Pentec has in its efforts to provide customized pharmaceutical compounds for patients with chronic health conditions.
I am incredibly excited to be taking the next phase of our growth-oriented journey with Alex, Nash, and the entire Wellspring team."
Regarding the acquisition, Naishadh Lalwani, a Partner at Wellspring, offered:
"Pentec has a long history of delivering the highest quality clinical outcomes to individuals with chronic conditions in their homes and outpatient settings. The company's mission aligns very well with our healthcare investing effort, which seeks to increase access to high-quality care in more convenient and cost-effective settings and provide differentiated solutions to patients and payors alike. We are thrilled to partner with the entire Pentec management team."
Alexander Carles, Co-President of Wellspring Capital, added:
"Working with Joe Cosgrove and the outstanding management team at Pentec has been a true pleasure. We commend the company's market-leading solutions in both intradialytic parenteral nutrition and targeted drug delivery therapies and are deeply committed to supporting Pentec through its next phase of growth and innovation. Helping companies help people is the thrust of Wellspring's entire healthcare strategy. This investment embodies that."
Pentec Health Inc., consistently ranked a best place to work in Philadelphia, considers this acquisition a pivotal partnership as it aligns with their strategic initiatives and foundational principles.
Financing for this transaction was provided by Twinbrook Capital Partners and McDermott Will & Emery LLP served as legal counsel to Wellspring Capital. Houlihan Lokey served as financial advisor, and Morgan, Lewis & Bockius LLP served as legal counsel to Pentec Health with respect to the transaction.
About Pentec Health
For almost 40 years, Pentec Health has been an industry leader in providing patient-specific, compounded sterile medications. Pentec Health's formulations are used for administration in dialysis centers, as well as providing in-home Targeted Drug Delivery through nursing services and complex pharmaceutical products to patients who require access outside of a hospital setting. Pentec Health has built a tradition of exceptional patient care by committing to quality, safety, and innovation. We aim to be the provider of choice for outsourced products, sterile preparations, and services in the healthcare marketplace. For more information, please visit http://www.pentechealth.com.
About Wellspring Capital Management
Wellspring Capital Management is a leading private equity firm headquartered in New York. Since its founding in 1995, Wellspring has raised over $4.5 billion of initial capital commitments through six private equity funds. In total, Wellspring's current portfolio companies employ nearly 60,000 people around the world and generate aggregate revenues in excess of $5.0 billion per year. Over the past 25 years, Wellspring has invested in over 45 platform investments across various segments of the U.S. and global economies. Wellspring's objective is to bring partnership, experience and value creation to each investment. By teaming up with strong management, Wellspring seeks to unlock underlying value and pursue new growth opportunities through strategic initiatives, operating improvements and add‐on acquisitions. The firm functions as a strategic partner, providing management teams with top‐line support, M&A experience, financial expertise and access to resources. For additional information, please visit http://www.wellspringcapital.com.