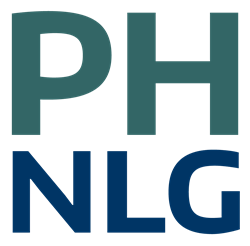 Given the historical retention rates of national dialysis providers such as DaVita and Fresenius, the net lease community recognizes this product type as a stable, low-risk investment
Jackson, Tennessee (PRWEB) May 10, 2017
Peranich Huffman Net Lease Group, a commercial real estate investment services firm that specializes in the brokerage and sale of net leased healthcare properties, announced the sale of the 18,600 square-foot multi-tenant medical office building located at 217 Sterling Drive. Constructed in 2009, the 100% occupied building is tenanted by DaVita Dialysis, DaVita Lifeline Access Center, and West Tennessee Kidney Specialists.
The property's anchor tenant, DaVita Kidney Care is a leading provider of kidney care in the United States, delivering dialysis services to patients with chronic kidney failure and end stage renal disease. As of December 31, 2016, DaVita Kidney Care operates over 2,350 outpatient dialysis centers, serving approximately 188,000 patients throughout the United States.
"We continue to see a growing demand for recession-proof assets such as this," said Nathan Huffman, managing partner of Peranich Huffman. "Given the historical retention rates of national dialysis providers such as DaVita and Fresenius, the net lease community recognizes this product type as a stable, low-risk investment."
Within the past six months, Peranich Huffman has successfully brokered the sale of 13 dialysis facilities, with an aggregate value of approximately $32 million.
About Peranich Huffman Net Lease Group
Peranich Huffman Net Lease Group ("PHNLG") is a Commercial Real Estate Brokerage firm that exclusively specializes in the brokerage and sale of net leased healthcare related real estate for physician groups, developers, and third party investors throughout the country.
Since the inception of their partnership in 2014, the firm's managing partners have facilitated more transactions tenanted by national End Stage Renal Disease (ESRD) providers than any other brokerage firm in the country.
To learn more, visit phnlg.com or call (832) 602-3383.