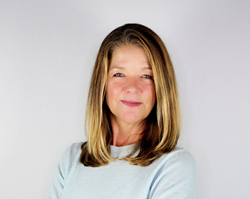 BOSTON (PRWEB) October 13, 2021
Perceptive Automata, the leading provider of software that allows machines to understand the state of mind of people, is pleased to announce the expansion of their leadership team by welcoming Jen Gilburg to the position of Vice President of Business Development.
Jen is an established business executive with several decades of proven success in launching groundbreaking initiatives and technologies. "We are delighted to welcome Jen Gilburg to our leadership team," said Bruce Reading, CEO of Perceptive Automata. "Jen brings a wealth of experience in security software and hardware markets, sensors, cloud services and Internet of Things to our company, along with a comprehensive understanding of customer and partner requirements that are vital to our growth."
Before joining Perceptive Automata, Jen was Sr. Director of Strategy for TE Connectivity, where she led strategy and business development for the TE Sensor Solution division. At TE, she oversaw the acquisition of First Sensor, a Berlin-based technology company, which makes sensors for LiDAR systems. She also directed efforts to expand TE's deployment of Industrial Internet of Things (IIoT) sensors. Prior to TE, Jen held various Business Development and Strategy positions at Intel, where she was co-creator of Intel Secure Device Onboard, a method for securely onboarding IoT devices, which has recently become an industry standard.
"I'm incredibly excited to be able to join Perceptive Automata," said Jen. "This is a company that truly understands the Autonomous Vehicle and Robotics Industries, and whose AI-driven SOMAI technology will play a key role in accelerating the widespread rollout of autonomous vehicles."
About Perceptive Automata
Perceptive Automata's artificial intelligence software gives machines, such as self-driving vehicles, the ability to understand the human state of mind. Traditional AI techniques have historically perceived people merely as black boxes. By combining psychophysics techniques with machine learning, the company's AI removes the black box, giving autonomous systems the capability to anticipate and react to human behavior as people do. This is essential for autonomous systems to safely and seamlessly roll out in human-dominated road environments and to deliver a smooth ride experience for passengers of autonomous mobility services. For more information about Perceptive Automata, visit http://www.perceptiveautomata.com.