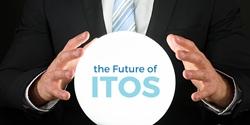 Traditional performance platforms are unable to keep stride with ITOS leaders like Constellix, because there are too many gaps due to a lack of integrated features.
Reston, VA (PRWEB) June 14, 2016
The Constellix traffic management suite is making waves in the ITOS (Internet Traffic Optimization Services) industry, and redefining how system administrators are approaching web performance optimization. The network engineers at Constellix have established a new initiative to introduce admins to ITOS, which takes a synergistic approach to traffic management. This new method challenges traditional performance management solutions, which are limited due to lack of integrated functionality. Constellix engineers will detail their tips and tricks into ITOS implementation in a future ebook later this quarter, which will help administrators easily incorporate ITOS into their daily tasks.
Constellix is a first of its kind ITOS solution, which was designed from the ground up on the foundation that monitoring and query routing would be mutually dependent. That means monitoring factors influence traffic management decisions, and then any configuration changes made would be monitored. "It becomes cyclical, and reinforces the idea that network management is not a one and done task. In order to maintain optimal performance, admins have to consistently monitor their network and changes," says President of Constellix Steven Job.
Cloud-based infrastructure demands a constant stream of real-time data and performance metrics in order to avoid latency and service disruption. Integrated ITOS platforms are able to not only stay on top of these issues, but alert users before issues even affect end-users. "Traditional performance platforms are unable to keep stride with ITOS leaders like Constellix, because there are too many gaps due to a lack of integrated features," says Job.
The heart of the suite lies in its intelligent analytics features, which informs clients on optimal routing configurations and performance compromising assets. By implement an intelligent ITOS solution like Constellix, users are able to:

Identify and measure performance factors such as latency, potentially malicious traffic, and more.
Monitor clients all over the globe using dozens of geographically unique monitoring nodes
Validate Service Level Agreements (SLA) and enterprise connections
Get real-time analytics of incoming query traffic
Identify unique user performance issues using Real-User Monitoring (RUM)
Through the combination of these tools, users will be able to make informed decisions about their networks. Once configurations are implemented, users will then be able to monitor how these changes impacted user performance. For example, if a user setup a DNS Failover configuration with Load Balancing, then they would be able to monitor the changes in traffic routing and how these changes affected end-user connectivity.
About Constellix
Constellix is a subsidiary of Tiggee LLC, the creators of DNS Made Easy, and the world leader in providing global IP Anycast enterprise DNS services. Constellix is the only traffic management solution built for the cloud that combines DNS management with monitoring solutions. Constellix DNS is the most powerful and precise DNS query management platform, fully integrated with the Sonar monitoring platform. Constellix Sonar has integrated tools that offer a range of advanced monitoring features including performance optimization, troubleshooting, real-time logging, and alert management built for teams.