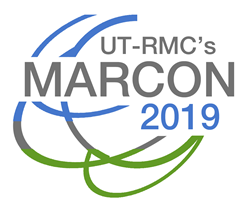 "MARCON is organized to give attendees the opportunity to collaborate one-on-one with exhibitors, and PCA works all year to ensure we have fresh insights to share with booth visitors,"
DULUTH, Ga. (PRWEB) February 27, 2019
Performance Consulting Associates, Inc. (PCA), a leading provider of maintenance, storeroom and asset management solutions, will be exhibiting at Booth #4 at the 23rd Annual Maintenance and Reliability Conference (MARCON), March 4-7, 2019, at the Knoxville Convention Center. PCA experts will be sharing maintenance, repair and operations (MRO) best practices and real-world examples of how they assist organizations implement them with lasting success, including a recent project where PCA helped a plant increase maintenance services efficiency by 33 percent. The PCA team will also share updates on new and emerging technologies, methods and techniques in reliability, and maintenance engineering and management solutions.
"MARCON is organized to give attendees the opportunity to collaborate one-on-one with exhibitors, and PCA works all year to ensure we have fresh insights to share with booth visitors," said PCA President and CEO Richard "Dick" DeFazio. "Our decades of experience in maintenance and reliability engineering, paired with our continual research into the evolving science around the discipline, gives us a unique perspective — one that is both granular and global in scope."
One of the highlights of the event will be the debut of PCA's latest success story—an engagement at the Milliken Chemical plant in Blacksburg, SC. At that plant, PCA used its proven MRO improvement methodology and best practices playbook to transform the plant's processes.
"Before the PCA partnership, we had inefficient, ad-hoc organization, with critical spare parts in three different places that were not designed to hold them," said Milliken MRO Supply Chain Manager Kyle Bailey, CMRP. "After the PCA project, all inventoried parts are in a secure, controlled area with high-definition cameras guarding them. We are procuring and stocking what our plant's technicians and managers use, ensuring a better than 95 percent probability that the right part will be there when they need it."
PCA looks forward to meeting with MARCON attendees and discussing how they can achieve similar results for their own operations. Attendees who wish to schedule an appointment in advance may do so by sending an email to marconmeet(at)pcaconsulting.com.
About Performance Consulting Associates, Inc.
Since 1976, Performance Consulting Associates, Inc. (PCA) has been providing maintenance and reliability "best practice" support to global manufacturing corporations across all industries. Based in Duluth, GA, PCA has been delivering engineering and consulting services for Asset Reliability, MRO Stores and Maintenance Management—and now, Talent Process Management, as well. For more information regarding all PCA services, please visit https://www.pcaconsulting.com.