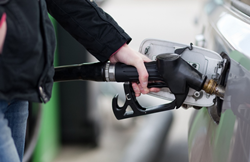 MOOSIC, Pa. (PRWEB) April 22, 2020
As fuel-efficient, hybrid and electric vehicles become more popular and appreciated, Kia has begun to make more vehicles for this growing part of the market. The Performance Kia dealership has all the latest fuel-efficient vehicles and is promoting its stock to car shoppers in the Moosic, Pennsylvania area.
The Kia Rio and the Kia Forte vehicle models are traditional gasoline-powered vehicles but get a high ratio of miles to the gallon. There are four Kia Rio sedan models and two five-door Kia Rio models at the dealership. The Kia Rio gets an estimated 33 mpg city, 41 mpg highway and 36 mpg combined. The 2020 Kia Forte is represented by 18 models at Performance Kia. This model can get an estimated maximum mpg of 31 in the city, 41 on the highway, and 35 combined.
The most fuel-efficient SUV in terms of average mpg on every trim level is the 2020 Kia Soul. The Soul can get an EPA estimated 27 mpg in the city, 33 mpg on the highway and 30 mpg combined. At the Performance Kia dealership, shoppers will find 21 models in stock.
The following hybrid vehicles are also available. The 2020 Kia Niro is a hybrid vehicle but also comes in plug-in hybrid and full electric vehicle variants as well. At Performance Kia, shoppers will find two 2020 Kia Niro hybrid vehicles in the dealership's inventory. The Kia Niro hybrid can get an EPA estimated 52 mpg in the city, 49 mpg on the highway, and a combined mpg of 50.
Shoppers interested in the other varieties of the Niro or the Kia Optima Hybrid and Optima plug-in hybrid should contact the dealership, as they are not currently in stock. The dealership can be contacted through their website at any time or on the phone at 570-291-5271 during regular business hours. The Performance Kia dealership is located at 4225 Birney Avenue, Moosic, Pennsylvania 18507.