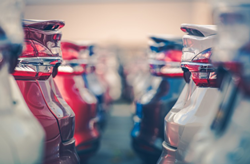 MOOSIC, Pa. (PRWEB) February 24, 2020
At Performance Kia there are six offers for Customer Cash from Kia Motors America, Inc. for qualifying buyers of the 2020 Kia Sorento that allow buyers to receive $3,000 cash back. Other offers allow qualified buyers to obtain $2,500 from Kia Motors America, Inc. This offer refers to the LX AWD, LX FWD and L FWD models of the 2020 Kia Sorento.
The purchase of 2019 Kia Sorento models may also qualify for $4,000 to $5,000 Customer Cash. The purchases require the right combination of trim level and drive type to comply with Customer Cash offers.
Customers interested in the 2020 Kia Sorento S FWD or AWD can get either a 39- or 24-month advertised lease offer. Monthly payments change depending on which lease term and drive type is purchased. Similar 39- and 24-month advertised lease offers apply to the 2020 Kia Sorento LX as well, including varying monthly payments depending on the lease term and drive type. Other Advertised Lease Offers apply for qualified customers who purchase the 2019 Kia Sorento LX with either 39- or 24-month lease agreements. These offers include AWD and FWD versions of the 2019 Kia Sorento LX.
There are also four Bonus Cash offers from Kia Motors Inc. for other 2020 Kia Sorento trim levels with AWD. These offers allow for qualified buyers to receive $500 Bonus Cash. 12 Retail Bonus Cash offers allow qualifying buyers to receive $1,000 from Kia Motors America, Inc. for the purchase of certain 2019 Kia Sorento V6 models of various trim levels and drive types.
Customers are encouraged to get more information regarding these special offers by contacting the Performance Kia dealership in Moosic, Pennsylvania. To contact Performance Kia over the phone, customers should call 833-336-1172. The Performance Kia dealership is located at 4225 Birney Avenue Moosic, Pennsylvania 18507.