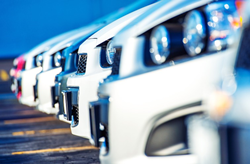 MOOSIC, Pa. (PRWEB) October 27, 2020
Many drivers decide to purchase pre-owned vehicles instead of new vehicles to save money or have another vehicle available. One of the most common vehicle types shoppers choose is sedans because they are often less expensive and keep fuel and insurance costs low. Performance Kia currently has a stock of 20 pre-owned sedans from many different automakers and recommends shoppers seeking pre-owned sedans to visit their location. Pre-owned sedan models are highlighted below from oldest to newest model year.
The dealership has one vehicle from the 2013 model year, a Subaru Legacy 2.5i Sport. This model has less than 145,000 miles on it. The next-oldest model is a 2014 Ford Fusion SE with only 42,290 miles on it.
Two models come from the 2015 model year. One is a Kia Forte LX with under 60,000 miles on it and the other is a Ford Fiesta S with nearly 105,000 miles on it. The 2016 model year is represented by a Chevrolet Malibu LS that has accumulated less than 55,000 miles.
The 2017 model year is represented by a Kia Forte LX, a Nissan Altima 3.5 SV and a Ford Focus SE. Each of these have less than 70,000 miles on them, and the Ford Focus only has about 12,000 miles on it. Shoppers can also find a 2018 Kia Optima LX, a 2018 Nissan Versa Sedan SV and a 2018 Nissan Altima 2.5 SV.
Most pre-owned sedan models in stock come from the 2019 model year. These include a Volkswagen Jetta S, two Nissan Sentra S models, five 2019 Hyundai Elantra SEL models and a Toyota Corolla LE. The most recent model year models do tend to be the most common models at car dealerships. The current stock of 2019 model year cars all have less than 40,000 miles on them.
Shoppers interested in these or any other pre-owned vehicles at Performance Kia should contact the dealership by phone, online or at the location. The dealership is located at 4225 Birney Avenue Moosic, Pennsylvania, 18507. The dealership website is https://www.performancekiapa.com/. The phone number for the dealership is 833-336-1173.