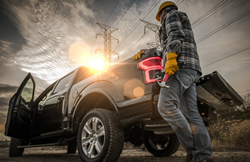 MOOSIC, Pa. (PRWEB) January 28, 2020
Car shoppers looking for a pre-owned vehicle they can use to carry heavy loads have a great resource at the Performance Kia dealership. The dealership has a stock of pre-owned vehicles to choose from. The current stock of pre-owned pickup trucks on the Performance Kia lot is up to 11. This number will change with time as more trucks get traded in or sold off.
All the pre-owned pickup trucks available at the Performance Kia dealership are ten or fewer years old. Most of the pre-owned trucks are lightly used and built as recently as the 2019 model year. There are no trucks older than 2010 and there are no 2020 models in the pre-owned category yet.
There are six ram trucks to choose from among the pre-owned vehicles. They are all 1500 or 1500 Classic models. The most common trim level among them is the SLT, a medium trim level like the Bighorn. Fans of the older design of Ram trucks from 2018 and earlier should consider the throwback design of the Ram 1500 Classic.
Outside of the Ram family of trucks, Performance Kia has pre-owned Toyota, Nissan, Chevrolet and Ford trucks in stock. There is only one of the following of each: a Toyota Tacoma from 2017, a Nissan Frontier from 2019 and a Ford F-150 from 2019. A pair of Chevrolet Silverado pickup trucks round out the collection, one from 2019 and another from 2010.
Interested shoppers are encouraged to call for the price of most of these trucks, as most sales prices are not posted online. The phone number shoppers should use is 833-336-1172. The Performance Kia dealership is located at 4225 Birney Ave. Moosic, Pennsylvania 18507. Shoppers should check back regularly to stay updated on the stock of pre-owned pickup truck models available at the Performance Kia dealership.