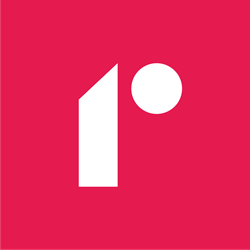 DANVILLE, Calif. (PRWEB) March 25, 2020
renaizant, a next generation, AI-driven performance management solution, today announced the use of their platform free of all charges through July 31, 2020.
We at renaizant understand and respect the struggles many organizations are dealing with during this period of international crisis. Our country, like many others, is presently burdened by a consequential struggle. In response to this trying episode, we now find ourselves adapting to unforeseen changes in how we work and carry on with our family and social lives.
Significantly, countless American businesses of all sizes (perhaps including your own) have responsibly elected to follow government recommendations with respect to implementing a work-from-home policy for as many employees as is reasonable. Such a move can quickly strain an organization's ability to achieve and preserve productivity.
renaizant is eager to help. As of today, we are extending our technical expertise and our platform to companies like your own at no cost.
Whether you need skills assessments, 1:1s, 360 reviews, sentiment analysis, goals management, teams dashboards, career paths, or mentorship, renaizant gives you a whole new view into your organizational health. renaizant integrates with the apps your team already uses (Slack, G Suite, Office 365, Zendesk, GitHub, Skype, Jira, and more) so your people can stay in their workflow while you get clean, usable data in real-time.
Our platform will be accessible free of charge through July 31, 2020 and may be immediately canceled at any point prior to that date – no explanation required and with no fees attached.
We are certain our performance management software will get you through this adjustment period and assist your company with keeping employees engaged and maintaining feedback on company and personal goals.
To begin your complimentary access to the renaizant platform, contact sales@renaizant.com.
About renaizant
renaizant is a data-driven performance management solution that seamlessly fuses talent, humanism, and artificial intelligence. Pre-integrated with modern HCM and business systems, we revive the original promise of performance management to drive true business results. From the first day you use it, you'll gain real-time, accurate insights to power individual and organizational performance.
With renaizant, you can believe in performance management again – or for the first time. http://www.renaizant.com
Follow us on LinkedIn for the latest renaizant news.