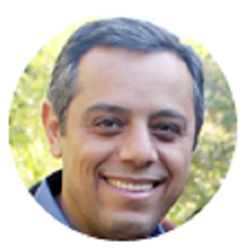 Beverly Hills, CA (PRWEB) November 11, 2014
Beverly Hills periodontist, Dr. Sharyar Baradaran, now offers gum lift procedures to correct gummy smiles. A gummy smile is a smile that reveals excessive amounts of gum tissue, which results in teeth that look too small, abnormally shaped, or asymmetrical. These smiles are often characterized by an imbalanced appearance, and while excess gum tissue may not necessarily affect dental health, it can significantly affect a person's smile confidence. Gum lifts can remove the excess tissue and create a balanced, attractive smile.
Cosmetic procedures are often seen as the territory of celebrities, but according to Dr. Baradaran, "These treatments are not meant only for movie stars but also the person standing in the elevator next to you." They are great options for just about anyone who is unhappy with the look of their gums. A gum lift procedure is typically completed in a single appointment under local anesthesia. Dr. Baradaran offers sedation for patients who are nervous, anxious, phobic, or who have limitations that affect their ability to sit through treatment. Gum lifts do not just remove excess tissue but also sculpt the remaining tissue for a symmetrical smile. More of the natural tooth structure is exposed, which creates an even, attractive look and may even make teeth easier to keep clean and healthy.
Dr. Baradaran offers comprehensive cosmetic and restorative gum treatments, including conservative treatments for periodontal disease. While non-invasive options are generally most appropriate for early-stage gum disease, some patients may need more advanced treatments such as gum grafts, which may be necessary if gum disease has significantly damaged tissues. "We've developed delicate techniques for gum tissue grafting that are superior and more easily tolerated by the patient in addition to obtaining better results," says Dr. Baradaran. Other available treatments can include bone grafts, orthognathic surgery, and dental implants. Look at the gummy smile before and after pictures on their website to see the effectiveness of these treatments.
About Dr. Sharyar Baradaran, Expert in Gum Lift Procedure Beverly Hills
Dr. Baradaran specializes in periodontics and oral implantologist. He has completed extensive training, including surgical training. He offers cosmetic gum procedures and conservative periodontal disease treatment options. He is fully committed to providing his patients with superior dental care, and his mission is "to treat every patient as we would like to be treated ourselves."