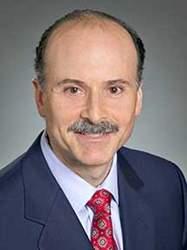 LAPIP offers a patient-friendly, predictable solution for implants infected with gum disease.
Berkeley, CA (PRWEB) April 22, 2021
Respected and experienced periodontist, Dr. Keith Chertok, offers industry-leading care for peri-implantitis. Because this oral infection can have a major impact on the overall health of the body, Dr. Chertok is encouraging his Berkeley, CA community to seek necessary care before the systemic consequences of this infection take effect. He offers LAPIP™, an advanced laser dentistry treatment for those who are suffering from peri-implantitis in Berkeley, CA.
Similar to how gum disease harms natural teeth and soft tissues, peri-implantitis is an infection caused by harmful bacteria around a dental implant. Presenting with many similar symptoms to gum disease, peri-implantitis can cause red, swollen, and receding gums as well as bone loss. If left untreated, it can lead to a dental implant failing. However, what many periodontists like Dr. Chertok understand, is this could be the beginning of a more widespread issue.
The ADA recently conducted a study revealing that a majority of dental health professionals are seeing a rise in stress-related oral health conditions, including gum disease and oral infection, since the onset of the COVID-19 pandemic. Research dating even further back suggests a link between gum disease and systemic health concerns such as heart disease, respiratory disease, stroke, diabetes, and Alzheimer's. This research shows the significance of seeking care as soon as symptoms of gum disease or peri-implantitis arise.
LAPIP offers a patient-friendly, predictable solution for implants infected with gum disease. Studies indicate that 95 percent of failing implants treated with the LAPIP protocol have reintegrated and stabilized within the mouth. This treatment uses the industry-leading PerioLase® MVP-7™ laser
to remove infected tissue and eradicate bacteria buried deep within the gum pockets around a dental implant. It leaves healthy tissue intact and helps regenerate the gums and, in some cases, even the bone.
As a periodontist, Dr. Chertok specializes in the prevention, diagnosis, and treatment of periodontal disease, as well as the placement of dental implants. His education and experience in both gum disease and dental implants makes him an expert in peri-implantitis. With over 30 years in practice, Dr. Chertok offers compassionate and skilled care for those seeking peri-implantitis treatment in Berkeley, CA and the surrounding areas.
Dr. Chertok and his team make it a priority to protect patients and staff from the transmission of COVID-19 while assuring their community receives the high-quality dental health care they need. They follow all infection control recommendations made by the American Dental Association (ADA) and the U.S. Centers for Disease Control and Prevention (CDC).
Those with symptoms of peri-implantitis in Berkeley, CA can connect with Dr. Chertok for a LAPIP consultation. To schedule an appointment, visit http://www.berkeleyperiodontist.com or call 510-548-0150.
About the Periodontist
Dr. Keith Chertok offers specialized periodontal care and dental implants to the Berkeley, CA area and beyond. For the last 30 years, he's offered minimally invasive techniques always implementing the most cutting-edge technology. He started his career graduating in the top five percent of his class from the New York University College of Dentistry before completing his specialty training in Periodontics and Implantology through University of California, San Francisco (UCSF). A leader in periodontics, he has taught at UCSF, the Dugoni School of Dentistry, and lectures across the country. For ten years he was also the attending periodontist in charge of periodontal education for new dental residents at the Veterans Hospital Healthcare System of Northern California at Mare Island. Among numerous other services, he offers single to full mouth dental implant transformations, revolutionary LANAP® laser gum disease treatment, and minimally invasive gum recession solutions. To learn more about Dr. Chertok or the services he and his specialized team offers, visit their website at http://www.berkeleyperiodontist.com or call 510-548-0150 to schedule a personalized consultation.