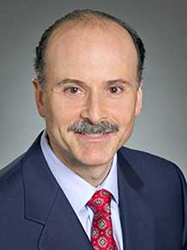 Chronic infection and inflammation from advanced periodontal disease (gum disease) puts additional stress on the immune system and harms oral health.
Berkeley, CA (PRWEB) February 02, 2021
Dr. Keith Chertok, experienced periodontist, welcomes individuals with gum recession in Berkeley, CA to receive personalized treatment, with or without a referral. He raises awareness of the benefits of treating receding gums, especially when connected to gum disease, to improve oral health and immunity amid the COVID-19 pandemic.
Gum recession is often a symptom of gum disease, a common yet dangerous condition affecting the health and function of the gums, bone, and teeth. During the beginning stage of gum disease, plaque and tartar buildup on the teeth release bacterial toxins that infect the gums and cause them to pull away from the teeth. This gum recession creates plaque retention areas around teeth that harbor more bacterial plaque that can no longer be removed with everyday brushing and flossing. Later stages of gum disease are characterized by extensive gum recession, damaged bone, loose teeth, and chronic tissue inflammation. The persistent bacteria also move from the mouth to the rest of the body via the bloodstream.
Chronic infection and inflammation from advanced periodontal disease (gum disease) puts additional stress on the immune system and harms oral health. It has also been linked to systemic health complications like diabetes, respiratory disease, cardiovascular disease, heart attack, and stroke.
Gum recession treatment as part of gum disease therapy is generally gum grafting using the patient's own tissue or donor tissue. Other treatments include the minimally invasive tunneling technique and the Pinhole® Surgical Technique (PST™). Gum grafting involves taking a sample of tissue from the patient's palate or a donor and using it to cover the exposed tooth surfaces. Grafting techniques often result in stronger, healthier tissue that helps minimize the risk of gum disease developing or returning in the future. The non-surgical tunneling technique involves using a special tool to "tunnel" underneath the gums where the tissue graft will then be inserted. Another non-surgical approach, PST, involves creating a tiny pinhole in the gums so the tissues can be manipulated into the proper position over the tooth roots. In most cases, Dr. Chertok recommends traditional gum grafting with the patient's own tissue to provide the healthiest and longest-lasting results.
Regaining proper oral health with periodontal treatments like gum grafting helps improve overall health as well. Without chronic low-grade infection from gum disease, restored soft tissues can remain healthy and create a tight seal around teeth to block bacteria from entering the bloodstream. A healthy mouth helps ensure that systemic health and the body's immune system are not negatively affected by infection. Individuals who receive gum grafting and related treatments can experience better oral and overall health. Amid the coronavirus pandemic, maintaining a healthy body and immune system helps individuals reduce their risk for dangerous diseases and viruses and can help lessen their severity if contracted.
Dr. Chertok has over 30 years of periodontal experience and as a periodontist, is considered the expert in soft tissue treatments like gum grafting for receding gums. Experienced in providing innovative and life-changing periodontal care, he has helped thousands of patients regain their health and beautiful smiles through personalized, long-lasting treatment. He encourages individuals with gum recession, loose teeth, and other signs of gum disease to not put off seeking expert treatment at his practice. Adhering to CDC, OSHA, and ADA guidelines, he and his team continue to take advanced safety and sanitization measures to keep their office safe, clean, and sanitized as possible for the health of their staff and patients.
Individuals with symptoms of gum disease in Berkeley, CA, such as gum recession, are invited for a consultation with Dr. Chertok. Appointments can be made by visiting http://www.berkeleyperiodontist.com or calling 510-548-0150.
About the Periodontist
Dr. Keith Chertok offers specialized periodontal care and dental implants to the Berkeley, CA area and beyond. For the last 30 years, he's offered minimally invasive techniques always implementing the most cutting-edge technology. He started his career graduating in the top five percent of his class from the New York University College of Dentistry before completing his specialty training in Periodontics and Implantology through University of California, San Francisco (UCSF). A leader in periodontics, he has taught at UCSF, the Dugoni School of Dentistry, and lectures across the country. For ten years he was also the attending periodontist in charge of periodontal education for new dental residents at the Veterans Hospital Healthcare System of Northern California at Mare Island. Among numerous other services, he offers single to full mouth dental implant transformations, revolutionary LANAP® laser gum disease treatment, and minimally invasive gum recession solutions. To learn more about Dr. Chertok or the services he and his specialized team offers, visit their website at http://www.berkeleyperiodontist.com or call 510-548-0150 to schedule a personalized consultation.