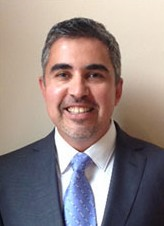 All-on-4 allows Dr. Sanchez to provide patients with a brand-new smile in just one day.
EDINA, Minn. (PRWEB) August 29, 2019
Dr. Andres Sanchez, Periodontist in Edina, MN, offers patients customized dental implant treatment with the use of advanced guided implant technology. This technology allows Dr. Sanchez to create customized guides to place implants in the most ideal location of the mouth. These guides can be used to replace individual teeth or entire arches of missing teeth, and they improve the success and permanence of the dental implant.
Guided implant software combines cone beam CT scanners with 3D technology to create physical guides that are customized for each patient's mouth. During a thorough exam, Dr. Sanchez will scan the mouth and jaw with a panoramic CBCT scanner to capture detailed 3D images of the mouth, bone and remaining teeth. These images are uploaded to the guided implant software to digitally plan the precise location of where implants should be placed within the jaw. The guide specifies the exact position, depth, and angle to place the implant in order to secure long-lasting results.
There are many benefits to using guided implant surgery, for both the periodontist and patient. When performing dental implant surgery with implant guides, both patients and Dr. Sanchez can expect:

Removal of guesswork
Quicker surgery time
Improved success rate for implants
Enhanced longevity with proper care
Dr. Sanchez and his team at PerioWest have a full-service dental implant clinic where they offer tooth extraction, bone grafting and implant placement. The practice also offers the revolutionary All-on-4® full arch dental implant solution. All-on-4 allows Dr. Sanchez to provide patients with a brand-new smile in just one day. Placing as few as four implants with the use of guided implant technology, patients can have teeth extracted, implants placed and a full arch of natural and functional teeth attached during the same appointment.
As a periodontist, Dr. Sanchez also offers modern gum disease treatment with the use of dental lasers, as well as minimally invasive soft tissue treatments like the Pinhole® Surgical Technique and the RenovaPlus Gummylift™. Those interested in learning more about Dr. Sanchez or PerioWest are encouraged to schedule a consultation by calling 952-479-4705 or visiting the practice's website at http://www.periowestmn.com.
About the Practice
PerioWest is a periodontal practice offering personalized dental care for patients in Eden Prairie, MN and the Twin Cities areas. Dr. Andres R. Sanchez received his Certificate & Master's Degree in Periodontics from the prestigious Mayo Clinic in Minnesota in 2004. He is a Board-Certified periodontist and a Diplomate of the American Board of Periodontology. In addition, Dr. Sanchez has been involved as a primary author in more than ten scientific papers published in major periodontal and implant dentistry journals. To learn more about Dr. Sanchez and the services he provides, please visit his website at http://www.periowestmn.com or call 952-479-4705.