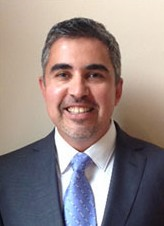 EDEN PRAIRIE, Minn. (PRWEB) September 24, 2020
Dr. Andres Sanchez, a board-certified periodontist at PerioWest, invites patients with bone loss in Eden Prairie, MN to experience the benefits of personalized ridge augmentation, including restored function, oral health, and natural smile aesthetics. He now welcomes patients, especially those with severe bone loss, to schedule an appointment with or without a referral.
Jawbone loss naturally occurs when one or more teeth are lost or extracted. In other cases, bone loss can be attributed to oral trauma, disease or cancer, and genetic abnormalities. The most common cause, missing teeth, is a result of no tooth roots, which provide the stimulation the jawbone needs to maintain healthy volume and density. The resulting bone atrophy leaves the bone feeble and thin, unable to support restorations such as dentures or dental implants. Bone loss in the jaw can be contained to an empty tooth socket or extend along a portion of the jaw ridge. In both cases, specialized ridge augmentation is needed to restore the necessary bone to the jaw. This is commonly completed before dental implant placement to ensure their long-term stability and function.
Ridge augmentation refers to a specialized bone grafting treatment that adds bone material to the jaw to increase the height and width of the bony ridge. This complex procedure requires the expertise of a periodontist like Dr. Sanchez to ensure the natural jaw ridge contours are restored to proper density and volume. Bone loss because of a single missing or extracted tooth can be unsightly and cause aesthetic issues if replaced by a dental bridge or dental implant. In this case, ridge augmentation can restore aesthetic bone levels and smooth the bone for a future restoration.
The most beneficial restoration, dental implants permanently restore tooth function and aesthetics while preserving bone to maintain oral health. They replace one, several, or all missing teeth with permanent "tooth roots" (implant posts) and a dental crown, dental bridge, or fixed set of teeth. PerioWest offers the expertise of Dr. Sanchez and his associate, prosthodontist Dr. Eleni Voltidi, who together provide life-changing smile transformations with dental implants.
Patients with bone loss in Eden Prairie, MN interested in learning more about the benefits of bone grafting treatments including ridge augmentations can contact this esteemed periodontist. Consultations can be scheduled, with or without a referral, at PerioWest by visiting http://www.periowestmn.com or calling 952-567-7457.
About the Practice
PerioWest is a periodontal practice offering personalized dental care for patients in Eden Prairie, MN and the Twin Cities areas. Dr. Andres R. Sanchez received his Certificate & Master's Degree in Periodontics from the prestigious Mayo Clinic in Minnesota. He is a board-certified periodontist and a Diplomate of the American Board of Periodontology. In addition, Dr. Sanchez has been involved as a primary author in more than ten scientific papers published in major periodontal and implant dentistry journals. His associate, Dr. Eleni Voltidi is a prosthodontist who completed her Fellowship in Dental Oncology and Maxillofacial Prosthetics from the prestigious Mayo Clinic in Minnesota. PerioWest provides state-of-the-art dental implant treatment, LANAP® laser therapy, and advanced periodontal care to Eden Prairie, MN and the Twin Cities areas. To learn more about Dr. Sanchez and the services provided at PerioWest, please visit the practice website at http://www.periowestmn.com or call 952-567-7457.