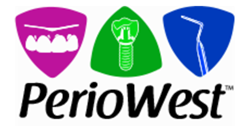 EDEN PRAIRIE, Minn. (PRWEB) November 26, 2019
The periodontists at PerioWest, Drs. Andres Sanchez and Abdullah Alkanan, relieve dental anxiety in Eden Prairie, MN with soothing sedation dentistry. These respected doctors acknowledge that many patients suffer from varying degrees of dental anxiety. In an effort to help patients get the periodontal care they deserve without added stressors, PerioWest offers a wide-ranging menu of comfort-based amenities, services and treatment options including sedation dentistry, dental massage chairs and Netflix.
When patients feel nervous about going to the periodontist, they are more apt to cancel appointments or avoid visits altogether. This can leave their teeth and gums in worsening shape over time. Sedation dentistry stands out as a comfortable, proven way to make going to a dental professional easier.
Sedation dentistry relies on the use of approved medications to foster a sense of calm. For instance, a patient who opts for injection of local anesthetic has the opportunity to numb the site. The numbing takes effect almost immediately and lasts throughout the course of the treatment. Another sedation dentistry alternative is nitrous oxide, sometimes called laughing gas. When breathed in, nitrous oxide reduces dental anxiety. At the same time, its effects leave the body quickly. Drs. Sanchez and Alkanan also provide patients with the opportunity to select oral sedation. Although patients can respond during oral sedation, they often have no memory of the treatment afterward.
Other ways PerioWest helps individuals feel better about seeing a periodontist include offering Keurig coffee and teas, dental chairs that massage, warm blankets and even Netflix in each beautiful, state-of-the-art operatory.
Individuals experiencing dental anxiety in Eden Prairie, MN are encouraged to connect with Drs. Sanchez and Alkanan for treatments accompanied by sedation dentistry. Those interested in visiting PerioWest are invited to contact the office by calling 952-567-7457 or visiting http://www.periowestmn.com.
About the Periodontist
PerioWest is a periodontal practice offering personalized dental care for patients in Eden Prairie, MN and the Twin Cities areas. Dr. Andres R. Sanchez received his Certificate & Master's Degree in Periodontics from the prestigious Mayo Clinic in Minnesota. He is a board-certified periodontist and a Diplomate of the American Board of Periodontology. In addition, Dr. Sanchez has been involved as a primary author in more than ten scientific papers published in major periodontal and implant dentistry journals. Dr. Abdullah F. Alkanan received his dental degree from the University of Manchester and practiced general dentistry in both the United Kingdom and Kuwait before moving to the United States to obtain his Certificate & Master's Degree in Periodontics from the University of Louisville. Together, periodontists Drs. Sanchez and Alkanan provide state-of-the-art dental implant treatment, LANAP® laser therapy, and advanced periodontal care to Eden Prairie, MN and the Twin Cities areas. To learn more about PerioWest, Drs. Sanchez and Alkanan, and the services they provide, please visit their website at http://www.periowestmn.com or call 952-567-7457.