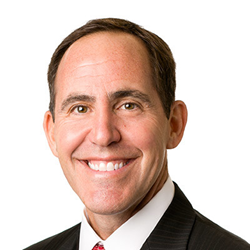 ATHENS, Ga. (PRWEB) November 02, 2020
Cannon Financial Institute announced today that SVP, Perry Hooker, has been named Managing Director Enterprise Sales and Relationship Management. In this role, Hooker will lead the business development efforts for Cannon's business solutions team. In so doing, he will oversee the execution of all client projects as well as the recruiting and development of current and future business solutions staff. Perry joined Cannon Financial Institute in 2017 after severing for three decades in areas of personal production, team leadership, organizational development, and relationship management. Perry began his career as a financial advisor helping educators plan for their retirement. Over the years, Perry steadily rose through the corporate ranks before leaving Eaton Vance as the East Coast Divisional Sales Executive.
J. Phil Buchanan, Executive Chairman of Cannon Financial Institute, said, "Perry was a friend and client for over twenty-five years and has been a friend and colleague for the last three. He not only has the experience necessary to lead the enterprise group but also brings an intense resolve to be successful."
About Cannon
Founded in 1961, Cannon is recognized as a leading global consulting and professional development firm serving the financial services industry. Cannon's offerings include industry-forward instruction in personal trust, corporate trust, sales, relationship and practice management, retirement planning, operations, risk management, audit, and compliance and investment experience. Cannon's tailored consulting and blended learning solutions help organizations understand and act on change. Cannon shares their clients' belief that everyone deserves sound advice and exceptional service.
For additional information, visit http://www.cannonfinancial.com