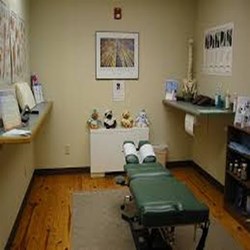 Introducing a Personal Injury Chiropractor in Tampa Florida that is Utilizing the New Latest Treatment Technology in the Industry, Courtesy of Elan Wellness Center
Nationwide (PRWEB) December 06, 2013
People in the Tampa Bay area needing a personal injury chiropractor can now visit the leading chiropractic clinic to get real relief from a variety of injuries.
Dr. Christine Rogers, a Tampa chiropractor who offers her patients relief from the most common injuries caused through on the job accidents as well as automobile collisions. Using the latest adjustment and other techniques, Dr. Rogers can treat neck pain, muscle pain, joint pain, hip and knee pain, as well as back pain.
Chiropractic medicine offers an effective way to get relief without taking habit forming medication, "...an extensive study of all currently available care for low back problems, the Agency for Health Care Policy and Research—a federal government research organization—recommended that low back pain sufferers choose the most conservative care first. And it recommended spinal manipulation as the only safe and effective drugless form of initial professional treatment for acute low back problems in adults," explains the American Chiropractic Association.
Chiropractic care goes to the root cause of the pain, treating it effectively without having to undergo invasive surgery. Unlike prescription medications, which often temporarily relieve pain and have unpleasant side effects, chiropractic medicine targets the cause.
Instead of using pharmacological protocols, which often cause other problems, such as upset stomach, cramping and more, chiropractic care is holistic. It involves manipulative adjustments which offer near immediate pain relief, and do not mask symptoms.
Traditional medicine relies heavily on drugs, which are notorious for inducing uncomfortable side effects and can be habit forming in some patients. Research has demonstrated that chiropractic treatments cause the body's natural healing mechanisms into action, allowing patients to recover at a faster pace, without having to take prescription medications which can cause dangerous interactions to occur, often resulting in complications.
For more information about this personal injury chiropractor, please make an appointment with Dr. Christine Rogers of Elan Wellness Center by phone at (813) 855 – 0001. Information about this chiropractic clinic and back pain relief are also available online at http://www.ElanWellnessCenter.com.