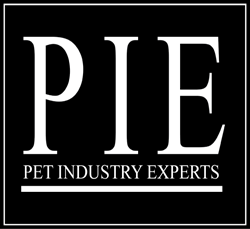 Jim Dougherty, Founding Partner of Pet Industry Experts LLC (PIE) states, 'There are many natural pet products on the market, but none are as safe or as effective as NuDay Pet.... I firmly believe this will revolutionize the flea and tick pet category.'
Scottsdale, AZ (PRWEB) March 15, 2016
PetSmart/Petsense Founder and Pet industry leader Jim Dougherty and the strategic partnership team of Pet Industry Experts, LLC (PIE) are proud to announce the launch of PIE's first branded Product line: NuDay Pet™ Natural Flea and Tick products.
PIE and NuDay Pet will launch their new product line at Global Pet Expo, March 16 - March 18, 2016, in Orlando, Florida, to thousands of U.S. and international retailers, members of the media, and key lifestyle influencers in their booth (#5350) in the New Products area.
How are NuDay Pet™ 100% Natural Dual Defense Flea and Tick products different than others in the $1 billion flea and tick category?
NuDay Pet 100% Natural Dual Defense Flea and Tick Products for Dogs and Cats offer:

A patented 100% natural and biodegradable formula, clinically proven to last for 90 days;
A peace of mind to pet-parents that their pets (and families) are protected with a non-toxic, hypoallergenic formula, safe for pets and humans alike;
2 convenient application choices - a pet spray or a household spray;
Performance, killing dangerous fleas and ticks on contact;
3 choices, formulated especially for the unique needs of Cats, Dogs & Household, available in 16 oz. (MSRP $17.99) or 32 oz. (MSRP $29.99)
"With PIE's uncompromising mission to find and bring the best new pet products to market, we are proud to launch NuDay Pet 100% Natural Dual Defense Flea & Tick Spray for Dogs and Cats," states Jim Dougherty, Founding Partner of Pet Industry Experts LLC. "There are many all-natural products on the market, but none are as safe or as effective as NuDay Pet and I firmly believe this will revolutionize this category but also be a long awaited innovation, helping to make life better and safer for pets and the people that love them."
All NuDay Pet products will be available on PIE's newly launched ecommerce partnership website: http://www.piepetproducts.com.
For more information on PIE, please visit http://www.petindustryexperts.com. For more information on NuDay Pet flea and tick products, please visit http://www.nudaypet.com.