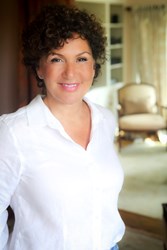 I'm thrilled to have sponsored these female entrepreneurs who have a vision to help animals and make a difference.
Boston, MA (PRWEB) August 28, 2013
Robin Samora, the principal and founder of Boston-based PR firm Robin Samora Inc., shared her experiences, insights and advice on how to create a PR map and generate buzz at the inaugural Women in the Pet Industry (WIPIN), which was held on August 23-25 in Portland, Oregon.
Samora's talk, which took place on August 25 at noon, was delivered to an audience of women pet professionals, including renowned CEOs, award-winning entrepreneurs, product manufacturers, vets, sitters, groomers, trainers, artists, writers, boutique store owners and others. Coverage of Samora's talk included:

understanding the real purpose of PR
why good PR matters today more than ever before
how to create a customized and practical PR visibility plan
little-known PR secrets that elevate – or undermine – the best laid plans and strategies
the right way to pitch news and how to build valuable relationships with the press
Samora was also tapped by WIPIN organizers to join a panel of PR and Marketing experts to field questions from audience members and provide advice and tips on how to position a business for greater visibility, how to make a positive difference in the pet industry, and more.
In addition, joining Samora at the WIPIN Conference as her special guests were two extraordinary women who beat out a number of worthy candidates to win a Robin Samora Inc.-sponsored scholarship to attend the event:
Kathy "Kat" Albrecht, a pet detective, author and trainer who was formerly a police officer, field training officer, police detective, and K9 trainer
Beth Larsen, the chief dog bed wrangler of Waggletops, which makes custom-fit covers for dog beds and shelters around the world
All candidates were required to submit an essay describing how they were making a positive difference in the pet industry today, and how they would leverage the scholarship to "pay it forward" in the future.
"I'm thrilled to have sponsored these female entrepreneurs who have a vision to help animals and make a difference," commented Samora. "My late dog Lucy was my best friend, and also an inspiration. In Lucy's memory, I'm honored to support these amazing women, and help them make a lasting, positive difference in the lives of pets and people in their communities."
For additional information or media inquiries, contact Robin Samora at (617) 921-3448 or robin(at)RobinSamoraInc(dot)com.
About Robin Samora Inc.
Telling a story is personal. Sharing it is an art. Technology makes it global. Robin Samora Inc., a Boston based PR, branding and promotions firm blends all three to take its clients' businesses and brands to the next level. With clients like Comcast, WBZ-TV, and a roster of authors, entrepreneurs and experts nationwide, the firm prides itself on being a "Promotional GPS" that takes its clients' brands where they want to go to be seen, heard, engaged and remembered. With over two decades of experience, the firm is as comfortable on major media highways as it is on out-of-the way niche back roads.
Learn more at http://www.RobinSamoraInc.com.