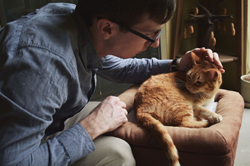 Because of their affordable pricing and dedication to pet parents everywhere, Chewy earns their first-place finish among retailers of pet meds in 2020.
OVERLAND PARK, Kan. (PRWEB) November 30, 2020
TopConsumerReviews.com recently gave their best-in-class 5-star rating to Chewy, a leader among online sellers of Pet Meds.
Pet medications aren't cheap. From basic heartworm preventatives to treatments for conditions like eczema or even cancer, the cost for a month's supply can be more than many meds for humans! Plus, many pet owners don't have health insurance for their animal companions - and even if they do, there's no guarantee that their plan will cover the pet meds they need. Unfortunately, paying out of pocket is the only option for most people, and the high costs charged at the veterinarian's office can be shocking. Fortunately, there's another option: buying pet meds online. There are numerous reputable suppliers that offer the very same medications sold by the vet, but at much lower prices.
"Chewy sets the standard for online suppliers of pet meds," affirmed Brian Dolezal of TopConsumerReviews.com, LLC. "They make it incredibly easy to find exactly what you need, not only for your pet's prescriptions, but also thousands of other products ranging from dog food to cat toys. Between everyday low pricing and frequent promotions, including a discount of up to $20 if you choose to have your pet meds renewed automatically, Chewy is the most affordable option out there. Best of all, this online retailer goes the extra mile for its customers: 24/7 customer service and helpful extras like a free "Ask a Veterinarian" live chat are just two things that shoppers praise in more than 400,000 positive reviews. Because of their affordable pricing and dedication to pet parents everywhere, Chewy earns their first-place finish among retailers of pet meds in 2020."
To find out more about Chewy and other online retailers of Pet Meds, including reviews and comparison rankings, please visit the Pet Meds category of TopConsumerReviews.com at https://www.topconsumerreviews.com/pet-meds/.
About Chewy
Chewy is a leading online retailer of pet food and products in the United States. Founded in 2011 by entrepreneurs Ryan Cohen and Michael Day, Chewy set out to offer pet parents the expertise and service of a local pet store with the convenience of online shopping. Chewy delivers on that promise with its dedication to 24/7 customer service, creation of cutting-edge software and technology to enhance the user experience, and commitment to sourcing high quality products from more than 2,000 of the best and most trusted brands in the pet industry. Headquartered in Dania Beach, Florida, Chewy currently employs more than 5,000 pet lovers in their home office, Boston office and fulfillment centers across the United States
About TopConsumerReviews.com
TopConsumerReviews.com, LLC is a leading provider of reviews and rankings for thousands of consumer products and services. From Pet Meds to Dog DNA Testing and Pet Insurance, TopConsumerReviews.com delivers in-depth product evaluations in order to make purchasing decisions easier.