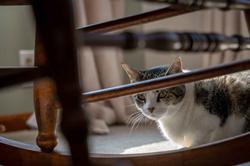 Pet Sitters International sets the bar for top-notch pet sitting services, and we're pleased to give this provider our highest ranking in 2020
OVERLAND PARK, Kan. (PRWEB) November 30, 2020
TopConsumerReviews.com recently gave its best-in-class 5-star rating to Pet Sitters International, a leader among services that connect pet owners with sitting services.
Millions of Americans have pets - in fact, it's hard to find a household that doesn't have a dog, cat, bird or other animal companion. But one of the more challenging aspects of ownership is what to do during vacations or long work days when no one is home to feed the dog, change the litter box, or clean the fish tank. Pet sitters to the rescue! Just like parents hire babysitters to watch their kids on date nights or a nanny for long-term help, pet "moms and dads" can hire a pet sitter for everything from one-off walks to in-home stays while they're on a business trip. The easiest way to find a reputable sitter is through a pet sitting service: their vetting process may include background checks, and owners can look through dozens - if not hundreds - of possibilities to choose just the right person to watch their furry (or feathered) friends.
"Pet Sitters International, or PSI, offers a level of expertise and oversight you won't find with most pet sitting services," according to Brian Dolezal of TopConsumerReviews.com, LLC. "With more than 6,000 professional pet care providers, PSI is sure to have someone near you that has been thoroughly trained and licensed - unlike other pet sitting companies that let just about anyone create an account as a sitter. Better yet, there's no need to pay any fees for using the PSI service to connect with someone to watch your pet: you'll only pay the price that you and the sitter agree upon. This service has also earned special recognition from the Better Business Bureau for excellence in ethics. Pet Sitters International sets the bar for top-notch pet sitting services, and we're pleased to give this provider our highest ranking in 2020."
To find out more about Pet Sitters International and other Pet Sitting services, including reviews and comparison rankings, please visit the Pet Sitters category of TopConsumerReviews.com at https://www.topconsumerreviews.com/pet-sitters/.
About Pet Sitters International
Founded in 1994 by Patti J. Moran, author of Pet Sitting for Profit, Pet Sitters International is the world's largest educational association for professional pet sitters, with member pet-sitting businesses in the United States, Canada and more than 15 other countries. PSI members have access to the widest array of business services and educational resources available in the professional pet-sitting industry. PSI's Pet Sitter Locator is the largest online directory of professional pet sitters.
About TopConsumerReviews.com
TopConsumerReviews.com, LLC is a leading provider of reviews and rankings for thousands of consumer products and services. From Pet Sitters to Pet Insurance and Dog Treat Clubs, TopConsumerReviews.com delivers in-depth product evaluations in order to make purchasing decisions easier.