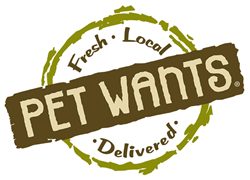 "We are honored to have Pet Wants on this prestigious list," said Chris Seaman, Strategic Franchising President. "There is no better time to invest in the growing pet care industry and we are so excited for this brand's future."
CINCINNATI (PRWEB) January 28, 2021
Pet Wants, the Cincinnati-based high-quality pet food and supplies franchise, recently ranked in Entrepreneur magazine's Franchise 500®, the world's first, best and most comprehensive franchise ranking. Placement in the Franchise 500® is a highly sought-after honor in the franchise industry making it one of the company's most competitive rankings ever.
Pet Wants is listed at 490 after a year that included impressive franchise growth and record-breaking sales. Pet Wants, which is part of the Strategic Franchising Family, added 22 new locations in 2020.
"We are honored to have Pet Wants on this prestigious list," said Chris Seman, Strategic Franchising President. "There is no better time to invest in the growing pet care industry and we are so excited for this brand's future."
Pet Wants was able to capitalize on a surge in pet adoptions during the pandemic increasing year-over-year sales by 25 percent!
"2020 was a challenging year for everyone, but it was also a year of unusual opportunity," says Jason Feifer, Entrepreneur editor-in-chief. "Franchises were able to be nimble and innovative, serving the needs of franchisees and customers in ways that will resonate for many years to come. We believe that, when we eventually look back on this time, we'll see it as a moment when many brands defined themselves for the future."
In Entrepreneur's continuing effort to best understand and evaluate the ever-changing franchise marketplace, the company's 42-year-old ranking formula continues to evolve as well. Each franchise is given a cumulative score based on an analysis of more than 150 data points, and the 500 franchises with the highest cumulative scores become the Franchise 500® in ranking order.
Over its 42 years in existence, the Franchise 500® has become both a dominant competitive measure for franchisors and a primary research tool for potential franchisees. Pet Wants' position on the ranking is a testament to its strength as a franchise opportunity.
To view Pet Wants in the full ranking, visit http://www.entrepreneur.com/franchise500. Results can also be seen in the January/February 2021 issue of Entrepreneur, available on newsstands January 26th.
About Pet Wants
Pet Wants was founded in Cincinnati in 2010 to bring fresh, natural pet food to pet families. Their mission is to enhance the health, vitality and life of pets with high-quality food and honest advice from a Pet Nutrition Specialist on staff at each location.
Pet Wants pet food is personally delivered to homes within weeks of being made, at the height of freshness. Their food doesn't sit in warehouses and on store shelves for many months getting stale and losing nutritional value like it does for most mass-produced, national brands.
Pet Wants' private label pet food formulas are slow-cooked in small batches with fresh, natural ingredients and enhanced with vitamins and minerals for a complete and balanced meal. Pet Wants only uses high-quality proteins and never uses added sugar, fillers, animal by-products, corn, wheat, soy or dyes. Pet Wants offers multiple blends of dog and cat food formulas as well as healing salve, calming balm, anti-itch spray, paw wax and more.
Since 2015 Pet Wants has expanded into a national presence and grown to more than 100 locations. Learn more about Pet Wants at http://www.PetWants.com.
About Entrepreneur Magazine
Entrepreneur Magazine is a national business publication based in Irvine, California. For nearly 40 years, Entrepreneur has been the definitive guide to all the diverse challenges of business ownership.
Published 12 times a year, the magazine is available by subscription and on newsstands in the United States and Canada, both in print and now a mobile app.