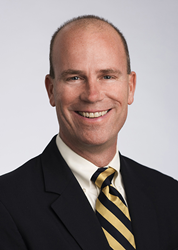 We have grown to more than 100 franchises in less than five years and we are on track to continue that massive growth. Now is a great time to become a Pet Wants franchisee. - Pet Wants President Scott Hoots
CINCINNATI (PRWEB) February 18, 2020
Pet Wants, the pet food and supplies franchise focused on fresh, high-quality products, was recently named to Entrepreneur's Franchise 500®. This is the first year that Pet Wants, founded as a franchise in 2015, has been named to the Franchise 500®.
"We are thrilled to have our debut on the Franchise 500® and are pleased that industry leaders like Entrepreneur see the value of our products and the strength of our business model. We have grown to more than 100 franchises in less than five years and we are on track to continue that massive growth. Now is a great time to become a Pet Wants franchisee," Pet Wants President Scott Hoots said.
Placement in the Franchise 500® is a highly sought-after honor in the franchise industry, making it one of the company's most competitive rankings ever. Recognized as an invaluable resource for potential franchisees, this year's Franchise 500® ranked Pet Wants as #376 for its outstanding performance in areas including unit growth, financial strength and stability and brand power.
"The 500 companies on this list all have something in common: They understand what consumers want now … Making our list means they're forward-thinking, nimble and closely in touch with their customers' needs — because in an ever-changing business environment, that's what a franchise must do to thrive," says Entrepreneur editor in chief Jason Feifer.
The key factors that go into the evaluation include costs and fees, size and growth, support, brand strength, and financial strength and stability. Each franchise is given a cumulative score based on an analysis of more than 150 data points, and the 500 franchises with the highest cumulative scores become the Franchise 500® in ranking
Pet Wants was founded in Cincinnati in 2010 and expanded into a franchise in 2015 with the help of Franchise Funding Group. Pet Wants' specially-crafted, private-label pet food formulas are made in small batches with fresh, natural ingredients enhanced with vitamins and minerals for a complete and balanced diet in every bowl. Pet Wants has multiple blends of dog and cat food formulas as well as healing salve, calming balm, anti-itch spray, paw wax and more. Mobile and retail store franchise options are both available.
"We know that fresh, healthy food can help people live longer, healthier lives. The same is true for our pets. At Pet Wants, we provide fresh, high-quality food and products and we offer free, personal delivery. We are here to take the work – and the guesswork – out of finding the best nutrition for your animals," Hoots said.
To learn more about the Pet Wants Franchise Opportunity, call 877-553-4064 or visit https://petwantsfranchise.com/.