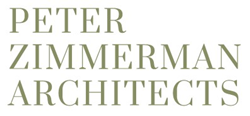 This is Peter Zimmerman Architects' third Trumbauer Award.
BERWYN, Penn. (PRWEB) November 17, 2022
Presented by the Philadelphia Chapter of the ICAA, the Trumbauer Awards honor exemplary work in architecture, design, planning, landscape, decorative, and fine arts that preserve and advance the classical tradition. Peter Zimmerman Architects is proud to announce they received the Trumbauer Award for best Renovation/Sympathetic Addition on and English Tudor house located in Haveford, Pennsylvania.
Named for the internationally renowned architect, and Philadelphia native, Horace Trumbauer (1868-1938), the Trumbauer Awards recognize contemporary projects that express the breadth and inclusiveness present in Trumbauer's expansive work.
This year, ICAA Philadelphia is joined by ICAA Ohio & Lake Erie, expanding eligibility to all of Pennsylvania, Michigan, Ohio, and areas of New Jersey, New York, Delaware, and Maryland.
This awards program was started in 2016 and is held biennially. This is Peter Zimmerman Architects' third Trumbauer Award.
For those interested in viewing some of the award-winning work being done by the professionals at Peter Zimmerman Architects, visit: https://pzarchitects.com/
About Peter Zimmerman Architects:
Peter Zimmerman Architects was founded in 1982 as a full-service residential design firm located on Philadelphia's Main Line. The firm's extensive portfolio is composed of award-winning private residences, barns, guest houses, pool houses, equestrian centers and private wineries. Peter Zimmerman Architects' design philosophy is deeply rooted in the historic traditions of architecture: classical proportion and scale, the balance of shadow and light, and the importance of the sustainable relationship between materials. Peter Zimmerman Architects strives to design spaces that create a sense of transparency between the interior and exterior environments. All their designs focus on the seamless integration between the built and natural environment, while remaining faithful to historic roots and responding sensitively to the surrounding cultural context.