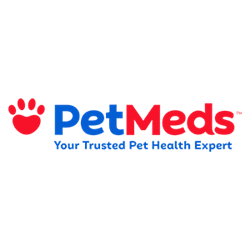 "While nobody likes to think about their pet getting older, the senior years are a truly special time," says Larissa Schenck, Director of Marketing at PetMeds®. "Cats and dogs become more settled down, more relaxed, and ready to enjoy an even deeper bond with their favorite humans."
DELRAY BEACH, Fla. (PRWEB) November 03, 2022
November is Senior Pet Month, dedicated to raising awareness of the perks of adopting a senior cat or dog as well as the importance of proper care and an active lifestyle to extend their happy, healthy years.
While every pet ages differently, a cat is generally considered a senior by the time they are ten years old. Dogs enter their senior years between five and ten years old, with smaller breeds aging more slowly than large dogs.
Over the past forty years, the average life expectancies of cats and dogs have nearly doubled. Pets are living longer due to higher standards in care and nutrition and advancements in veterinary science. It is not unusual for senior cats and dogs to live to celebrate their tenth, fifteenth, and even twentieth birthdays.
To keep middle-aged and senior pets in their best health for as long as possible, proper veterinary care is essential. Annual or twice-yearly wellness visits can catch illness early. Early intervention can be highly beneficial for common conditions seen in senior pets including kidney disease, diabetes, dental disease, and osteoarthritis.
Most cats and dogs will develop osteoarthritis in at least one joint in their lifetime. Pet parents can prevent or slow the progression by giving joint supplements at any age. For pets with osteoarthritis there are many effective pain management options including physical therapy, medications, holistic remedies, laser therapy, and acupuncture, making it possible for cats and dogs to stay active, healthy, and comfortable throughout their senior years.
"While nobody likes to think about their pet getting older, the senior years are a truly special time," says Larissa Schenck, Director of Marketing at PetMeds®. "Cats and dogs become more settled down, more relaxed, and ready to enjoy an even deeper bond with their favorite humans."
PetMeds® is celebrating senior pets by giving away Special Senior Support Prizes Packs containing Vetoquinol Pill Wraps, NaturVet Digestive Enzymes Plus Probiotic Powder, and HomeoPet Anxiety Relief every Friday in November. Dog prize packs will also include Zesty Paws Senior Advanced 11-in-1 Bites, and Cat prize packs will also include Soft VitaChews for Cats. All pet parents are invited to enter the "Fur-ever Young" giveaway at https://bit.ly/furreveryoung
The giveaway runs from November 2, 2022, through November 30, 2022. Everyone who enters from 12:01 AM Eastern Time ("ET") November 2, 2022, to November 30, 2022, at 11:59 PM ET is eligible to win a cat or dog care pack. One cat and one dog winner will be chosen each week for a total of eight (8) winners.
ABOUT PETMEDS
Founded in 1996, Petmeds.com is Your Trusted Pet Health Expert, providing fast, easy and helpful service to over 10 million customers across North America. PetMeds® delivers prescription and non-prescription medications and pet supplies for less, direct to the consumer through its PetMeds® toll-free number, on the Internet through its website Petmeds.com, or with the PetMeds® free mobile app available for Apple and Android devices.