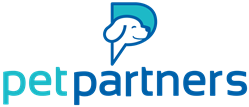 Our new product stands out as the only true employer group product in the marketplace, offering an easier and simpler solution for brokers, employee benefit professionals, and HR leaders, and of course, employees.
RALEIGH, N.C. (PRWEB) August 24, 2021
PetPartners, Inc., a leading pet insurance marketer, today launched the industry's first, true employer group accident and illness pet insurance plan that seamlessly integrates into any company's benefit administration system, making pet insurance one easy click away for employees. Independence American Insurance Company (IAIC) is serving as underwriter for this new coverage.
According to a recent Gallagher study*, employers are facing a unique post-pandemic challenge: how to fill 10 million jobs with just 8.6 million unemployed members of the labor force seeking work. Therefore, employers seeking to offer a robust selection of benefits are increasingly adding pet insurance to their voluntary (or employer contributed) portfolio. A Willis Towers Watson survey revealed pet insurance to be one of the fastest growing voluntary benefits**, with 69% of employers surveyed expected to offer it by 2022.
Setting a new standard for group pet insurance, PetPartners Group Pet Insurance is unlike any of the current offerings which comprise individual pet insurance plans.
A Benefit Employees Will Value:

Improved enrollment experience
Guaranteed acceptance
Flexible group rating structure and pricing
Pre-existing condition coverage provision
Simple quoting and enrollment via employer's benefit-administration system (similar to human health insurance)
Seamless payroll deduction
Prior coverage credit and no waiting periods***
"We saw a need for a superior group pet insurance product that boosts employers' talent retention and acquisition strategy, while empowering employees to take the best care of the furry companions who provided comfort during the dark days of the pandemic," said Lane Kent, President of PetPartners. "Our new product stands out as the only true group product in the marketplace, offering an easier and simpler solution for brokers, employee benefit professionals, and HR leaders, and of course, employees."
Pet insurance is designed to provide peace of mind, in this case, for employees who may be leaving their pets at home for the first time in many months and are concerned about the potential for unforeseen accidents and illnesses. Accident and illness plans can cover expenses such as treating broken bones, diagnostics, surgery, hospitalization, cancer, toxin ingestion and digestive issues, among others.
PetPartners policyholders also receive pet care essential tools that go beyond insurance coverage. These include easy access, at no additional cost, to the 24/7 Vet Helpline for round the clock support for pet care questions, TailTrax® mobile app for keeping pertinent pet information at the touch of a button, and PetGeniusRx**** which searches for best discounts on pet prescriptions.
Kent stated, "Pet insurance is our top priority and our only business. For nearly two decades, we have been at the forefront of product innovation and dedicated to supporting pet lovers in their efforts to provide the best medical care for their fur buddies. Our new employer Group Product demonstrates our commitment to helping companies attain an edge in the competitive job market by increasing the job satisfaction of their most valuable asset--their employees."
PetPartners' new Group Pet Product is the first step in a larger initiative to enable employers to allow their employees to bring their pets to work, thereby supporting employee morale and helping ensure the many pets adopted during the pandemic remain in their homes. "This is a cause we strongly advocate for as it fits with our belief that the human-animal bond is fundamentally beneficial for the mental and physical health of both people and animals. Taking care of both our employees and their pets is critical to maintaining an inspired workforce--and just plain good business," said David Kettig, CEO of the holding company for PetPartners.
To learn more about PetPartners' new Group Pet Insurance or to request a proposal, please contact David Martin, VP of National Accounts at 773-562-8847 or DMartin@petpartners.com.
*Gallagher Benefit Services, Inc., 2021 Workforce Trends Report
**Willis Towers Watson, 2021 Emerging Trends in Health Care Survey (https://www.willistowerswatson.com/en-US/News/2021/05/pandemic-accelerates-employer-voluntary-benefit-offerings-wtw-survey-finds)
***Available for groups with 200+ eligible workers
****This program provides prescription discounts and is not insurance.
###
About PetPartners, Inc.:
Headquartered in Raleigh, NC, PetPartners offers pet insurance in all 50 states of the United States, underwritten by Independence American Insurance Company (in WA by American Pet Insurance Company). Since 2003, PetPartners has been the exclusive provider of pet health insurance protection to registrants of the American Kennel Club through the AKC Pet Insurance brand. Coverage administered by PetPartners provides access to the quality of medical care your pet needs, through the licensed veterinarian of your choice. Please visit http://www.petpartners.com for additional information.
About Independence American Insurance Company:
Independence American Insurance Company is domiciled in Delaware and licensed to write property and/or casualty insurance in all 50 states and the District of Columbia.