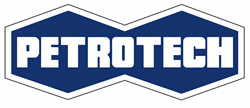 NEW ORLEANS (PRWEB) December 10, 2019
On October 21, 2019, Petrotech welcomed senior company leaders from Türkiye Petrol Rafinerileri A.Ş. (Tüpraş), Turkey's largest oil refiner, to their New Orleans facility to introduce Tüpraş to their proprietary equipment and demonstrate their innovative technologies. The visit was organized as part of a reverse trade mission planned by the U.S. Trade and Development Agency (USTDA), which gave U.S. companies the opportunity to showcase their industrial advancements in oil refining and petrochemicals.
Petrotech greeted Tüpraş delegates with a presentation about the company, followed by a factory tour, compressor control simulation and question and answer forum. Discussion focused on energy-efficient equipment and processes; emissions and environmental management; engineering services; communication, data management and automation; integration of energy storage and renewable energy systems; waste heat recovery; artificial intelligence applications and other topics relevant to refinery technologies.
"Tüpraş is looking to build relationships with U.S.-based companies as part of their $4 billion modernization initiative, so we're grateful for the opportunity to acquaint them with the equipment and services we have to offer," said David Lavie, Vice President at Petrotech. "They also mentioned the potential of expanding their current operations, and we're hopeful that a partnership with Petrotech could be useful in furthering that goal."
Tüpraş participated in the reverse trade mission in an effort to gather information and form partnerships that may assist them in enhancing their efficiency, environmental strategies and operations. Delegates also visited companies in San Antonio, Houston and Chicago during their visit.
For more information on Petrotech and the cutting-edge equipment, technology and services they contribute to the field of refining and petrochemicals, those interested are invited to visit http://www.petrotechinc.com or contact their U.S. headquarters at 504-620-6600. Guests can arrange to visit the facility in person at Petrotech, 151 Brookhollow Esplanade, New Orleans, LA 70123.
A leader in the oil and gas industry since 1978, Petrotech provides clients with custom turnkey solutions for turbomachinery controls. Through their early adaptation to open-architecture technologies, innovative advances to proprietary solutions and single-vendor responsibility approach, Petrotech's capabilities have grown to accommodate an extensive range of industrial applications. With offices in the U.S. and the U.K., Petrotech offers equipment, services and support on a global level.