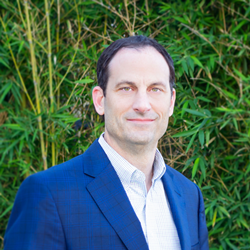 "Terry has led teams that have created exceptional designs and has established himself as an innovator and creative problem solver."
AUSTIN, Texas (PRWEB) March 10, 2020
Terry Hoyle, AIA, LEED AP, has joined Pfluger Architects as Director of the firm's new Dallas-Fort Worth office. A graduate of Louisiana Tech University, Hoyle has been an architect serving the Dallas-Fort Worth educational communities since 1990. His experience and passion for educational architecture make him a perfect fit for Pfluger, a firm that has worked with k-12 and higher education clients since 1973.
"Terry has led teams that have created exceptional designs and has established himself as an innovator and creative problem solver," said Brad Pfluger, President, and CEO of Pfluger Architects. "He is already proving to be a valued team member."
Pfluger's focus on sustainable design principles and practices dovetails with Hoyle's background. He led the team that designed the first net-zero elementary school in Texas. He has also published articles on sustainable design and green building practices.
Hoyle has a passion for outdoor pursuits—particularly hiking, skiing, and white-water rafting. He and his wife, a residential contractor, live in Dallas and have one son, a sophomore at SMU.
About Pfluger
Founded in Austin, Texas in 1973, Pfluger Architects plans and designs educational facilities that engage and inspire. With offices in Austin, Dallas, Houston and San Antonio, Pfluger has completed more than 450 projects totaling more than $1 billion in the last five years alone. Pfluger is committed to the responsible use and management of energy and natural resources by recommending locally sourced products and efficient building systems that meet client needs and budgets.