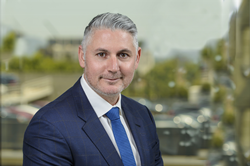 LOS ANGELES (PRWEB) May 30, 2019
The state of California is all too familiar with the catastrophic effects of wildfires; the ecological devastation, destruction of homes and businesses, uprooting and dislocation of families, and most tragically, the human cost in injuries and deaths. Evidence has mounted that some of the worst wildfires of the past two years may have been caused by California's largest utility company, PG&E, due to the company's haphazard maintenance of its facilities and equipment. Now, adding insult to injury, California residents find that PG&E has decided to cut off their electricity in the future whenever the utility feels vulnerable to a wildfire emergence.
In light of California's many fatal fires including the devastating Camp Fire that killed over 80 people last year, PG&E recently shared plans to shut off power lines when there is a reasonable threat of a wildfire outbreak. Risks include low humidity levels, sustained winds of moderate speeds, or gusts of high-speed winds, with some areas marked as higher-threat areas than others.
PG&E spokeswoman, Andrea Menniti, warns PG&E customers to prepare for periods of sustained power loss during times when the threat of fires is high and that customers can expect to lose power a few times per year. This drastic plan has raised an uproar among CA residents and is causing many to rethink their means of generating electricity.
Nicki Zvik, Founder of Green Solar Technologies, shares, "Most of us living in California know that wildfires are a threat we have to deal with year-round, but shutting off power for an extended period of time is unrealistic. Electricity is essential in modern society, for such basics as food storage and cooking, lighting and electronics, running businesses, and powering medical equipment, which is why PG&E's plan to disrupt the system is causing a large number of people to look to alternative sources of electricity, like solar energy."
Privately owned and generated solar energy, unlike traditional energy sources, does not pose the threat of being cut off, making it a popular alternative to purchasing electricity from a utility company. Additionally, solar is proven to be less expensive than power derived from fossil fuels and can save homeowners thousands of dollars in utility bills over time. In a state like California, which rates as one of the top five sunniest states in the country, the savings can be upwards of $20,000 over the lifespan of a solar panel system.
"Because California is so abundant in sunlight, owning a solar energy system makes more sense than going through a utility company, regardless of PG&E's plans," notes Zvik. "The energy provided by the sun is cost-free meaning that the only real cost of going solar is purchasing the system, which typically pays for itself in a few years."
Nicki Zvik continues, mentioning that California is one of two states that has a goal to use go 100% renewable energy by 2045, and PG&E's announcement to shut off power is only adding impetus to pushing the state closer to that goal. "We've known for quite some time now that solar energy is the future," he says. " No homeowners should have to go without power because of the gross mistakes negligence of utility companies, and it's encouraging to see that the people of California have had enough and are ready to take a more progressive look at how we generate our power."
Nicki Zvik is the founder of Green Solar Technologies and Spectrum Properties LLC.