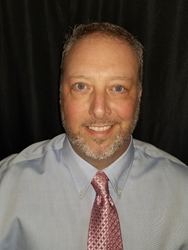 The NCPA Annual Convention provides a wonderful opportunity to interact with GRx customers
NEW YORK (PRWEB) October 01, 2018
Guaranteed Returns (GRx) is excited to announce their participation in the National Community Pharmacists Association (NCPA) Annual Convention. The Annual Convention takes place at the Hynes Convention Center in Boston this year, October 6 - 9. GRx will be at Booth #428 in the Exhibit Hall.
"The NCPA Annual Convention provides a wonderful opportunity for us to interact with GRx customers and to meet with independent community pharmacists who are interested in learning more about how we work with customers to improve their pharmacy's financial performance," said Michael "Sam" Farha, GRx Regional Sales Director.
About GRx
With over 30 years of experience, GRx works with pharmacy customers to regain more of their spent dollars through reviews and programs that optimize return value. They handle physical processing, financial transactions and disposition of expired, full, partials, recalls and indated pharmaceutical products with unparalleled accuracy and processing speed.
GRx provides pharmaceutical returns services to all pharmacy types. Local GRx on-site service representatives are highly valued by customers for their professionalism, trustworthiness and for "going above and beyond". Business review consultations, inventory management assistance and unbeatable customer service are just a few of the attributes that customers say sets GRx apart.
Contact GRx at 1.800.473.2138 or visit their website.