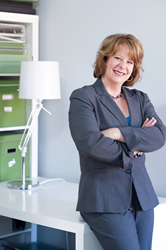 Pharmaceutical Market Access is dependent upon the successful translation of clinical and economic evidence into meaningful value for the payer's insured population as a whole, and for an individual patient. There will be competing priorities and budgets.
Ponte Vedra Beach, FL (PRWEB) May 10, 2017
Dr. Patti Peeples, Founder and CEO of HealthEconomics.Com and Principal Researcher at HE Institute delivered the Keynote Address on "Snatched from the Headlines! Establishing and Defending Pharmaceutical Price and Value: What Medical Publication Professionals Should Know" at the International Society of Medical Publication Professionals 13th Annual Meeting on March 3, 2017 in National Harbor, Maryland.
Other keynote speakers include Deborah A. Zarin, MD, Director, ClinicalTrials.Gov and Senior Scientist, National Institutes of Health; Kay Dickersin, PhD, Professor and Director, Center for Clinical Trials, Department of Epidemiology, Bloomberg School of Public Health, Johns Hopkins and Director, US Cochrane Center (USCC); and, Thomas Sullivan, President, Rockpointe Corporation, Editor, Policy and Medicine, Founder, Association of Clinical Researchers and Educators.
In her keynote address, Dr. Peeples shared lessons learned from her decades of experience on the front lines of demonstrating drug value to major payer stakeholders using health economics and outcomes research (HEOR) evidence, as well as research on rational decision-making and group decisions (called GroupThink) that can be affected by politics and other societal influences. Using examples in the lay press focusing on public and governmental reaction to prices of pharmaceutical products, Dr. Peeples provided insights into how medical publication professionals and ISMPP can educate and support the communications experts who are responsible for writing the evidence-based results of clinical and real-world research that demonstrates drug value to providers, patients, and policy-makers. Given the increasing costs of pharmaceuticals and changes in healthcare delivery and policy, including the American Health Care Act (AHCA) of 2017, Peeples' Keynote Address offered critical recommendations on how to provide market access based on optimized outcomes and costs that consider cost-effectiveness, affordability, market access, and value to all parties involved. Peeples also moderated a subsequent Panel with industry leaders entitled "Communicating Value to Payers, Physicians and Patients: HEOR Panel Discussion".
Dr. Patti Peeples is an internationally-known speaker, researcher, health economist, pharmacist, and entrepreneur, and has published extensively in cost-effectiveness of healthcare interventions. She leads the company, HealthEconomics.Com, a global digital portal that serves as the CONNECTED COMMUNITY(tm) for more than 20,000 professionals involved in healthcare pricing and reimbursement. She serves on multiple Boards of Directors for non-profit groups and is on the Editorial Advisory Board of two major journals in healthcare value. She holds a PhD in Health Economics, an MS in Pharmaceutical Hospital Administration, and is a registered pharmacist. She frequently serves as a Keynote Speaker, Conference Chair, and Moderator.
This year's ISMPP Conference featured dozens of A-list speakers across a wide range of healthcare, pharmaceutical, and medical verticals and industries from Europe, Asia, and North America. The event featured an array of Panel Discussions, Keynotes and Break-Out Sessions.