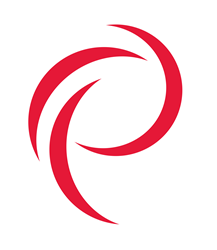 ORLANDO, Fla. (PRWEB) January 31, 2019
Pharmica Consulting announced it will attend CHI's 10th Annual SCOPE Summit, geared toward clinical operations executives and focusing on all facets of clinical trial planning and management. Pharmica will be discussing the importance of effective project management, portfolio management, resource management, patient engagement, and more.
"We have attended the SCOPE Summit every year and are excited to participate once again," said Matt Kiernan, Partner at Pharmica Consulting. "The conference is the ideal environment for networking and exchanging knowledge on cutting edge innovation and insights on what the future of clinical research will hold. We are looking forward to sharing Pharmica's experiences within all aspects of clinical development and hearing what other industry leaders are focusing on."
"We're excited to spend a few days sharing stories with our friends and clients at SCOPE," said Eric Lake, Partner at Pharmica Consulting. "Pharmica project managers have been involved in some very interesting projects over the last year. In fact, one of our clients is a finalist for the 2019 Participant Engagement Award, based on some work related to what we've been doing there, so we'll be there pulling for them. Our project management capabilities have brought our clients some great results, and it's nice to be able to swap those kinds of stories with people."
"We are eager to share what we've been doing in the areas of drug development, regulatory, process improvement, pharmacovigilance, and more," said Greg Cohee, Partner at Pharmica Consulting. "We are aware of the demands and financial climate changes in the pharma industry and can't wait speak to attendees about our subject matter expertise, and hear their experiences as well."
If attendees are looking for fun at SCOPE, Pharmica Consulting will host its annual cocktail reception in the Orchid Room at the Hyatt Regency Orlando, where the conference takes place, on Wednesday, February 20th at 6:00 PM. Please visit https://www.pharmicaconsulting.com/scope_2019_reception/ for more information.
Those interested in learning more about Pharmica Consulting and service offerings or upcoming events can visit Pharmica's website. To request additional information, please contact Eric Lake at (973) 945-4482.
About Pharmica Consulting:
Pharmica Consulting, one of the life sciences industry's leading consulting firms, provides a variety of offerings designed to help pharmaceutical and biotech clients achieve true operational excellence. Consultants at Pharmica invest the time needed to truly understand a client's specific challenges and tailor solutions to help them create a more profitable business environment. Pharmica Consulting knows how to build effective strategies - and deliver against those strategies as promised.