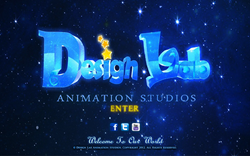 Phil is a true inspiration to anyone who wants to work in 3D. His perseverance to reach his dreams and use his talents to create something beneficial for the world is a shining example for all of us.
New York, NY (PRWEB) May 13, 2015
Phil Cabrera remembers falling in love with cartoon animation and film making when his mother enrolled him in a sculpting and stop motion animation class, at age 10, that was held in an old studio above an Italian Restaurant in New York.
Years later this same love would motivate him to attend NYIT. But, Phil had big dreams and he felt that his life was not moving fast enough. In true entrepreneurial spirit, he created his own advertising and design firm with a mobile billboard division called ARTWORKS INK, LTD and hit the road.
The business was a huge success, but he closed it in 2005 and moved to LA to pursue his dream career in the Hollywood film making industry. By 2008, he was working for Universal Grand Studios and other major studios. During this time he also worked on exciting projects with Design Town USA on major shows like House M.D.
But, Phil says, "3D was starting to take off and even Disney let go of its 2D cartoon hand illustrators."
Phil was quick to react. "Life is short and I knew that I needed to change gears. I didn't want to end up missing opportunities that I believed would take me to my ultimate goal. I was one of those highly trained, fine artists who were getting put out of jobs because of technology. I quickly realized I needed to learn 3D to keep up and get work in the industry."
He started searching for a good school and discovered 3D Training Institute. "This was a difficult, but exciting time for me. I felt like I was starting over after I had worked so hard to reach my dream and had the red carpet pulled out from under me. But, 3DTi offered me exactly what I needed to get back on track. They made it a real joy to learn."
Phil explains, "3D software is extremely technical, and difficult to learn. 3DTi taught me all the fundamentals and a few extremely valuable tricks in a relatively short period of time. They really had the training course perfected down to a science. I learned 3dsMax via a remote classroom. No one else was offering the same innovative approach to teaching 3D software and during the last week before graduation, I landed a huge project."
With his new set of animation tools and a project, Phil launched his next company, Design Lab 3D Animation Studios. "My idea was to create an interactive 3D walk through for a well-known Long Island custom home builder. The project was hugely successful, I made $50,000 with that first job, and I was hooked on 3D and ready to take the skills I learned at 3DTi to the next level."
Fast forward to 2015, and Phil says that the year started with a bang! His company has been commissioned by a Fortune 500 Tech Company to design engineer a few cutting edge mobile devices which have already generated millions of pre-orders. "We can't talk about it yet, but it will revolutionize the gaming experience in a major way."
And, he is on the verge of achieving his goal of releasing his own animated film. Phil and his company have been working on a very special film project which will feature a character based on Emily Shane, the daughter of his friend, Michael Shane, who was tragically killed by a suicidal driver on the Pacific Coast Highway, in Malibu.
Through all these ups and downs, Phil has never stopped chasing his dreams and trying to use his talents and skills to create works that will inspire and uplift others.
Phil has these words for aspiring artists, "Taking that class at 3D Training Institute changed everything. I hope that any artist who reads my story will realize that nothing is impossible. My family was not rich and I had no connections in the industry. I started out like everyone else. I would encourage everyone to follow their dreams to whereever life may take you. You will never go wrong investing in yourself."
Ben Katt, from 3DTi said, "Phil is a true inspiration to anyone who wants to work in 3D. His perseverance to reach his dreams and use his talents to create something beneficial for the world is a shining example for all of us. We at 3D Training Institute are enormously proud to count him as one of our success stories and we look forward to the release of this important film."
About 3D Training Institute
3D Training Institute (3DTi) provides live-online, simulated on-the-job training, in Autodesk Software 3ds Max, Maya, Revit, Inventor & AutoCAD.
3DTi's innovative "Learn. Practice. Work" methodology teaches the critical production skills needed to get hired in the fast-growing 3D industry, in a compressed time-frame.
Popular trade magazines have recognized 3DTi as "One of the top schools, which can help students put their careers on the fast track."
3DTi is an authorized Autodesk Training Center (ATC) and is licensed by the New York State Education Department (BPSS). For more information, visit http://www.3DTraining.com.