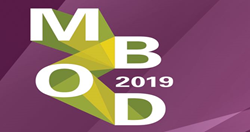 SANTA FE SPRINGS, Calif. (PRWEB) February 08, 2019
Philatron Wire and Cable will be Exhibiting at the SCMSDC's Minority Business Opportunity Day in the Pasadena Convention Center February 12, 2019.
The highly anticipated, MBOD brings together more corporate members, minority business enterprises, expert speakers and sponsors than any other single SCMSDC event. Philatron is proud to be a minority business enterprise, and proud to be a participant in this year's Minority Business Opportunity Day. Please stop by the Philatron Wire and Cable booth and enter to win Flexy the extension cord that never tangles booth 309/311.
Date: February 12, 2019
Time: 8am-5pm
Location: Pasadena Convention Center, 300 E. Green St., Pasadena, CA 91101
About Philatron Wire and Cable
A leader in technology, creativity and innovation, Philatron Wire and Cable is a major wire and cable provider in the USA, manufacturing a full range of wire and cable products. As an industry leader in manufacturing, design, development, technology, and marketing, with over 45 years of service Philatron values core competencies offering copper drawing, roping, cabling, extrusion, injection molding, coiling and assembly. Markets served: Aerospace, Auto/Heavy Duty Trucking, Electrical, Entertainment, Medical, Military, Mining, OEM, Oil & Gas, Transportation, and Utility/Power. Certified ISO/IATF 16949 (Quality Program) & SDVOSB (Veteran Owned Business)
Visit us at: Philatron.com
For additional information contact:
P3
Vice President
p3(at)philatron(dot)com
562 802.2570
800.967.9147