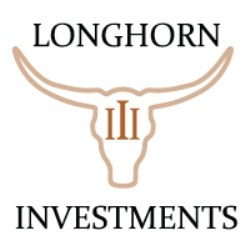 we are elated to have them (Longhorn Investments) on board to help us grow and assist our members in their real estate investments. -Shenoah Grove
Dallas, TX (PRWEB) July 31, 2013
Longhorn III Investments, LLC of Dallas, Texas is the leading source for private financing for serious real estate investors. Longhorn III Investments is here to be your hard money lending partner whether your investment strategy is to flip or to hold as a rental. Rehab loans and hard money loans are currently being offered on residential and commercial investment properties in Texas, Missouri & North Carolina.
"My husband, Phill Grove and I, have been in Austin successfully running one the largest real estate investment associations in Texas for years," said Shenoah Grove, Founder of AustinRENC, National Speaker and VP of Love American Homes. "With the success of the AustinRENC we thought we could duplicate that success in other cities. So, we reached out to our network and partnered with some of the most well known and respected real estate professionals in their markets. And once the real estate community was able to come and experience an event the interest and attendance grew over night. With such a buzz in each market about our monthly real estate association meetings we knew vendors and sponsors were not far behind. Thus, we are so happy to announce Longhorn III Investments as one of our few state wide sponsors. To have such a reputable and well respected company like Longhorn, who has such a huge presence locally and nationally, and with such a wealth of real estate investment related services that they offer any investor, we are elated to have them on board to help us grow and assist our members in their real estate investments."
Not all hard money lenders are the same. Longhorn III Investments, LLC is your lending partner in real estate investments! Their experience, expertise and access to sister companies that deal with title, legal and/or accounting services make Longhorn one of the best additions to your real estate investing power team. Longhorn is not just a great rehab lender, they are a one stop shop for all real estate investing services which makes them a unique partner that most other companies can't compete with. Call them for pre-approval today or visit: http://www.LonghornInvestments.com!
"Although many real estate investors will tell you that they have been very active since the 2008 recession you are now seeing an increase in media coverage announcing that real estate investment market is back," stated Ryan Kimura, VP of Sales & Business Development at Longhorn III Investments. "With the return of the values in real estate you are seeing an increase in investors coming back to the market and a wave of new investors wanting to get into the market. Many of those experienced, and most new investors, are starting to frequent real estate association meetings again. Having dealt with Phill & Shenoah Grove, along with their associates, at my previous company I knew the type of events and the type of investor members they attract. So, when given the opportunity to work with Phill & Shenoah Grove, along with all of their highly respected associates across Texas, I felt that this was a partnership Longhorn III Investments couldn't pass up. We are ready to get the ball rolling to help grow these great new associations for the mutual benefit of all who are interested in investing in real estate."
These Real Estate Investment Associations in Texas meet live monthly as follows: the Dallas meeting is the 2nd Thursday of the month, the Houston meeting is the 3rd Tuesday of the month, the Austin meeting is the 3rd Thursday of the month, and the San Antonio meeting is the 4th Tuesday of the month.
About Longhorn III Investments, LLC
Longhorn III Investments, LLC corporate office is located at 17950 Preston Road, Suite 230 Dallas, Texas 75252. Longhorn III Investments currently does hard money loans in Texas, Missouri and North Carolina and has access to almost $22MM in capital to lend from its sister private equity fund, Trident Realty Investments, LLC.