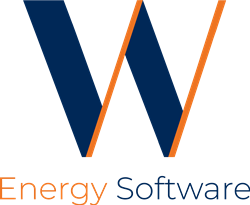 W Energy Software is proud to deepen our relationship further with Phillips 66 to make the future of measurement a reality
TULSA, Okla. (PRWEB) October 07, 2020
W Energy Software, the new leader in upstream and midstream accounting and transaction management solutions, announces that Phillips 66 Company has signed a contract for WE Measure and has become a member of its Measurement Product Consortium. Phillips 66 will deploy W Energy Software's next generation measurement solution following the commercial release in 2021. As a member of the Measurement Product Consortium, Phillips 66 benefits from favorably priced software licenses, unlimited enterprise wide users and meter setup, and the opportunity to shape product direction and align industry needs with product development. This announcement follows on the heels of recent news in which W Energy Software announced the launch of WE Measure backed by the industry-led Measurement Product Consortium and the appointment of senior leadership to helm the product line.
"Phillips 66's digital transformation efforts showcase their forward thinking and desire for modern, automated solutions and has led Phillips 66 to partner with us," said Pete Waldroop, CEO of W Energy Software. He continued, "W Energy Software is proud to deepen our relationship further with Phillips 66 to make the future of measurement a reality."
Phillips 66 is a leading energy manufacturing and logistics company with global operations. It relies on an extensive measurement network to track hydrocarbon and refined products across its vast operational footprint, ranging from gathering and pipeline management to storage, processing, and marketing.
On track for its 2021 commercial release, W Energy Software's measurement solution will provide upstream and midstream companies with essential data management capabilities to monitor gas and liquid measurement data from the wellhead through production, storage, transportation, processing, and points of sale. The measurement solution provides much needed choice in the market and will enable existing W Energy Software clients to seamlessly integrate measurement data with their W Energy Software solutions and drive new operational and cost efficiencies. W Energy Software's Measurement Product Consortium is open to all upstream and midstream companies who will align product development with industry requirements while benefiting from early access to WE Measure, product discounts, and flexible contracts.
Top reasons for selecting W Energy Software over the competition include:

Next generation measurement capabilities for centrally managing volume, energy, and product quality data in the cloud, integrating large numbers of SCADA data sources, streamlining meter data analysis, validating measurement data, providing volume balances, and ensuring compliance with energy industry, regulatory, and accounting standards.
Superior performance enables highly complex measurement processes to be run in minutes and builds confidence in results with end to end audit trails.
Attractive multi-year measurement software licensing enables customer to deploy WE Measure across its entire operation without restriction on metered locations or end users.
W Energy Software's reputation for customer support and partnering with customers to ensure business results.
The industry's most comprehensive single platform, modern technology deployed in the cloud enables teams to reduce IT costs.
"Excitement is really starting to build as WE Measure accelerates toward its commercial release in 2021 and with Phillips 66 now leading us out of the gate, I am confident that many more midstream and upstream companies will join us in the Measurement Product Consortium to drive the direction of product development while also locking in pricing on WE measure," said Stephen Anson, Director of Measurement for W Energy Software. "Participating energy companies get to define the future of measurement – I warmly invite you to join us today on this exciting journey and look forward to announcing other Measurement Product Consortium members very soon," he said.
Upstream and midstream companies interested in joining the Measurement Product Consortium are encouraged to contact Mr. Anson and the W Energy Software team today.
About W Energy Software
Headquartered in Tulsa, Oklahoma, W Energy Software (formerly Waterfield Energy) offers the oil & gas industry's only unified ERP solution built for the cloud that is relied on by more than 100 upstream and midstream companies to accelerate business performance, improve operational efficiency, and drive costs down. W Energy Software combines precision-built software in one extendable cloud-based workspace with an intimate understanding of the oil & gas business to deliver solutions that offer flexibility, affordability, and continuous upgrades. Unlike other ERP software that loosely ties together a mix of legacy solutions and fragmented technologies, W Energy Software designed a unified upstream and midstream ERP platform to seamlessly track oil, gas, and NGL from the wellhead through transportation and marketing, eliminating data silos as well as the burden and costs of maintaining multiple systems. With W Energy Software, oil & gas companies stay lean and agile with the tools they need to adapt to market changes and meet evolving customer needs head on, all while gaining the confidence that their business is running on the latest technology. For more information, please visit https://WEnergySoftware.com.