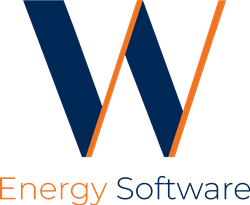 Congratulations to Phillips 66 on the successful expansion of the Sweeny pipeline and processing facilities and a big thank you for placing your trust in W Energy Software to manage transactions and accounting for such a critical asset serving the largest energy market in the country
TULSA, Okla. (PRWEB) July 21, 2020
W Energy Software, the new leader in upstream and midstream accounting and transaction management solutions, announces it has completed the deployment of its liquids transportation accounting solution at the Phillips 66 Sweeny pipeline and processing hub. Working closely with staff at Phillips 66, W Energy Software's implementation team successfully went live with its accounting and transaction management solution, which included migration from an internally developed natural gas liquids (NGL) inventory and accounting management solution, configuration, testing, and closing of the service provider's first month of operations at the expanded Sweeny Hub.
"Congratulations to Phillips 66 on the successful expansion of the Sweeny pipeline and processing facilities and a big thank you for placing your trust in W Energy Software to manage transactions and accounting for such a critical asset serving the largest energy market in the country," said Pete Waldroop, CEO of W Energy Software. "We look forward to continuing the tight partnership that allowed us to deploy on time and on budget at the Sweeny Hub and to the future deployment of W Energy Software in support of other assets at Phillips 66," he said. Waldroop added, ""Delivering a solution at this scale clearly demonstrates W Energy Software's ability to tackle projects of any size."
Phillips 66, a leading energy manufacturing and logistics company, has completed the expansion of its Sweeny facility to accommodate record Permian energy production. The expanded Sweeny Hub now has additional capacity to handle hundreds of NGL shipments every day. Phillips 66 selected W Energy Software's cloud-based accounting and transaction management solutions to track complex product movement and manage inventory at the Sweeny Hub expansion.
The go live process at Phillips 66 included:

On time and on budget delivery of all software components, configurations, and testing on W Energy Software's cloud-based accounting and transaction management platform, which provides, Phillips 66 with cost-effective software-as-a-service (SaaS) subscription pricing.
Implementation of W Energy Software's Liquids Transportation module, which enables the company to handle both tariff and contract based NGL movement with the ability to track volume commitments and apply fees automatically. The module also provides shipper allocations and a suite of back-office accounting tools for invoicing, imbalances, and cash-out.
Dedicated W Energy Software implementation experts who ensured successful migration of accounting and transaction data from its previous solution and settlement of the newly expanded asset's first month of operation.
In addition to deploying W Energy Software's solution at its Sweeny facility, Phillips 66 plans to expand the suite of inventory and accounting management tools to other midstream assets.
About W Energy Software
Headquartered in Tulsa, Oklahoma, W Energy Software (formerly Waterfield Energy) offers the oil & gas industry's only unified ERP solution built for the cloud that is relied on by more than 100 upstream and midstream companies to accelerate business performance, improve operational efficiency, and drive costs down. W Energy Software combines precision-built software in one extendable cloud-based workspace with an intimate understanding of the oil & gas business to deliver solutions that offer flexibility, affordability, and continuous upgrades. Unlike other ERP software that loosely ties together a mix of legacy solutions and fragmented technologies, W Energy Software designed a unified upstream and midstream ERP platform to seamlessly track oil, gas, and NGL from the wellhead through transportation and marketing, eliminating data silos as well as the burden and costs of maintaining multiple systems. With W Energy Software, oil & gas companies stay lean and agile with the tools they need to adapt to market changes and meet evolving customer needs head on, all while gaining the confidence that their business is running on the latest technology. For more information, please visit https://WEnergySoftware.com.