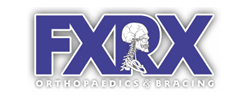 The customized knee replacements offer better outcomes due to the enhanced fit and range of motion!
Phoenix, Arizona (PRWEB) February 17, 2016
Top knee replacement doctor in Phoenix, Dr. Sumit Dewanjee, is now offering customized joint replacements with ConforMIS. The Board Certified physician has seen immensely successful outcomes for patients with the implants. Call (480) 449-FXRX for more information and scheduling with the best knee replacement doctor in Phoenix.
The ConforMIS knee replacement system has been revolutionary for patients, with each patient having a system built specifically for his or her procedure. This includes both the tibia and femur implants. This is truly very different than any other system on the market, which only comes off the shelf in pre-made sizes.
By having customized implants and instruments, the fit for the patient has been excellent with decreased bony overhang and improved range of motion. Dr. Dewanjee orders a preoperative CT Scan, and within a couple weeks the implants are ready for use.
For eight years in a row, Dr. Dewanjee has received the Patient's Choice Award for his expertise, compassion and bedside manner. In addition to joint replacement, he offers minimally invasive arthroscopic procedures for the knee, shoulder, hip and ankle. He is also an expert fracture surgeon, and offers orthopedic bracing at the practice as well.
Most insurance is accepted at the practice and patients are seen in a beautiful office setting on Tempe Town Lake. For the top knee replacement doctor in Arizona, call FXRX at (480) 449-3979 and visit http://fxrxinc.com today.