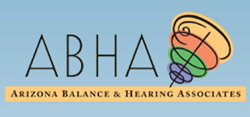 Phoenix, AZ (PRWEB) December 31, 2013
To help parents of hearing-impaired children and to educate the general public about the best hearing aid styles for children, the Audiologists at Arizona Balance & Hearing Associates in Phoenix have published an overview of considerations for kids' hearing aids on their website at What Hearing Aid Designs and Styles Perform Best for Young Children? The key takeaways from Dr. Dana Day's article are:

In-the-ear (ITE) and Behind-the-ear (BTE) are the two most common hearing aid styles for children.
Both styles of hearing aids can treat mild to severe hearing issues.
Children's hearing aids need to be adjusted frequently as they grow.
Some children's ear canal's are too narrow for the in-the-ear (ITE) option.
Depending on the child's age, parents or guardians will need to learn how to insert, remove and fine tune the hearing aid.
Any parent or guardian looking for help selecting and fitting hearing aids in Phoenix (for children or themselves) is urged to contact the professionals at Arizona Balance & Hearing Associates. Dr. Dana Day is happy to answer any questions and put children at ease throughout the process.
About Arizona Balance & Hearing Associates (ABHA)
Well established throughout the Greater Phoenix area and beyond, ABHA offers world class clinical services in hearing and balance (vestibular) testing, pediatrics, and neurodiagnostics. There are three A.S.H.A.-certified audiologists on site.
Founded back in 1995, Arizona Balance & Hearing operated as the outpatient Balance and Hearing Center on the campus of St. Joseph's Hospital and Medical Center. In January 2004, office expansion caused them to relocate across the street from St. Joe's. ABHA still enjoys a strong professional working relationship with St. Joseph's and the Barrow Neurological Institute, as well as the majority of Neuro-Otologists, Oto-Neurologists, Otolaryngologists (Ear, Nose and Throat), Internal Medicine practitioners and Pediatricians in the area.
Contact:
Dr. Dana Day, Au.D.
http://azbalanceandhearing.com
Arizona Balance & Hearing Associates
333 W. Thomas Rd., Ste 207
Phoenix, AZ 85013
(602) 281-4095