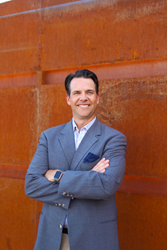 Brandon Hall Group Excellence Awards Program has recognized leading organizations for the past twenty-plus years for the latest trends in Human Capital Management, said Rachel Cooke, Brandon Hall Group COO and leader of the HCM Excellence Awards Program. "The initiatives that were honored are not o
PHOENIX (PRWEB) September 06, 2019
automätik, in partnership with Kia Motors America, won a coveted Brandon Hall Group© gold award for excellence in the Best Advance in Creating an Extended Enterprise Learning Program category.
To prepare its network of nearly 800 dealers for the introduction of its all-new flagship Telluride SUV, Kia Motors America and its dealer training arm Kia University, partnered with automätik to design and implement GameON, the most advanced and comprehensive training initiative in its corporate history. GameON is a paperless and gamified "flipped classroom" product certification program consisting of four distinct phases executed over the course of one year.
"It was an honor to partner with Kia Motors America in support of this milestone launch," said Michael Thiel, executive vice president and general manager of automätik. "We consider the Kia Telluride project and its many deliverables to be one of the most comprehensive and advanced programs produced in our company's history."
"Brandon Hall Group Excellence Awards Program has recognized leading organizations for the past twenty-plus years for the latest trends in Human Capital Management," said Rachel Cooke, Brandon Hall Group COO and leader of the HCM Excellence Awards Program. "The initiatives that were honored are not only innovative but fit the unique needs of the business and create truly remarkable success stories."
Award entries were evaluated by a panel of veteran, independent senior industry experts, Brandon Hall Group analysts and executives. These criteria were used in the evaluation process: fit the need, design of the program, functionality, innovation and overall measurable benefits.
Excellence Awards winners will be honored at Brandon Hall Group's HCM Excellence Conference over the weekend of February 4 through 6, 2020, at the Hilton West Palm Beach, Florida. Select winners also will serve as presenters in breakout sessions, sharing their leading practices during the conference. The winners are listed here http://www.brandonhall.com/excellenceawards/past-winners.php
"The HCM Excellence Awards recognize programs that measurably benefit organizations," said Mike Cooke, Brandon Hall Group CEO. "Many human capital management departments are unable to confirm that their initiatives help the business' bottom line. Because we focus on measurable benefits, our awards program is universally recognized and highly prestigious."
About automätik.
automätik is an award-winning, cutting-edge training and events firm established in 1990. The company has been internationally recognized as a leader and innovator within the industries they serve, especially automotive. The company's culture and values: people first, excellence, curiosity, teachability, loyalty, integrity, can-do attitude and niceness also permeates into all that they do. With offices in Tempe, AZ, Los Angeles and Detroit, automätik has helped design and produce more than 150 unique product launch, press, consumer marketing or sales and service training initiatives (automatik.com).
About Brandon Hall Group
Brandon Hall Group is an HCM research and advisory services firm that provides insights around key performance areas, including Learning and Development, Talent Management, Leadership Development, Talent Acquisition and HR/Workforce Management.
With more than 10,000 clients globally and 25 years of delivering world-class research and advisory services, Brandon Hall Group is focused on developing research that drives © 2019 Brandon Hall Group, Inc. 3 performance in emerging and large organizations, and provides strategic insights for executives and practitioners responsible for growth and business results.
###