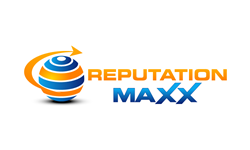 Phoenix, Arizona (PRWEB) August 11, 2014
The Phoenix reputation management experts at Reputation Maxx know that for many businesses, there is a lot riding on the way that they look online. They also know that one of the leading contributors to bad online presences is negative reviews and feedback about the business or brand online. This kind of content can make a business look undesirable in the eyes of potential customers and clients. When an individual encounters such feedback toward their business, there are a number of things that they can do, but some will harm them a lot more than help them. Fortunately, the experts at Reputation Maxx know the difference between a proactive and a destructive reaction and would like to share that information.
"Bad reviews can be dealt with properly if you know how to do it," said the CEO of Reputation Maxx and reputation expert Walter Halicki.
1. Acknowledge the negativity
When an individual encounters a negative review about their company, the best thing that they can do is use that review to their advantage. There are, of course, methods of getting rid of the review to help the way that they look online, but those take time and are sometimes not effective. The immediate reaction to such a review should be for the company to see why they are being given negative feedback, instead of just ignoring it.
2. Take their comments into consideration
As with any sort of negative comments, it could just be a vicious attack, but if the reviewer has a legitimate complaint, the company should take the root of the complaint into serious consideration. If they think that the reviewer has given them a useful piece of constructive criticism, then they can even thank the reviewer and let them know that their opinion has been heard and led to improvements in operations or service, for example. This can show that the business is concerned about the satisfaction of its client base, and it can help improve their practices.
3. Beware of the wrong response
What a person should never do in the case of getting a bad review is respond with anger, hostility, or aggression. If a review is bogus, consumers will probably recognize that, but if the company engages in a flame war, even with someone who is just trying to cause trouble, it will make them look terrible. Customers do not want to feel like they will be attacked for their honesty or their opinion. Additionally, doing nothing will only make the problem worse. If a company ignores that there are problems and refuses to fix them, the Phoenix Reputation Management firm of Reputation Maxx warns that the problems will persist and cause more negative feedback in the future.
The Phoenix reputation management experts at Reputation Maxx know that individuals who master the best way of interacting with their clients online will give themselves a great tool in helping their online reputation.
Reputation Maxx is a part of a fine family of companies including JW Maxx Solutions in Phoenix, and Enterate Ahora and Prensa Ahora in Mexico. For more information on proper online practices visit https://reputationmaxx.com/